Gaming For The Weekend seeks out games that are light on the purse but have just enough fun and content to get you through a quick gaming session on the weekend. In this instalment, I have chosen a super simple football game from OutOfTheBit games – Super Arcade Football that takes a nostalgic look at the beautiful game.
Super Arcade Football – Gaming For The Weekend
Sensible Soccer Wannabe With Just Enough Fun for The Weekend
---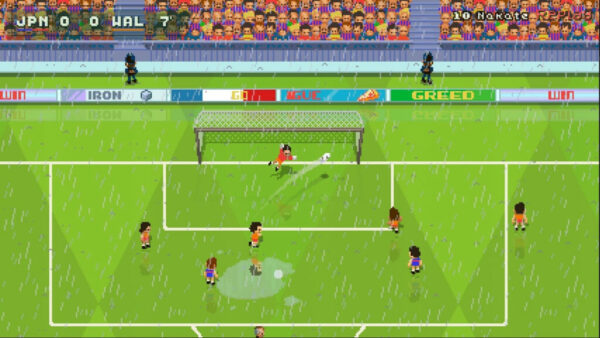 ---
FIFA may the biggest football game out there but sometimes it's nice to find a football experience that is just fun with no special moves and can be played at a decent pace for short bursts and Super Arcade Football ticks the boxes for me.
Before FIFA was even a glint in the eyes of developers, Sensible Soccer was king of the football games arena with its slick top down look and fast paced action. Passing was a skill you had to work at perfecting and the ball would not just stick to your feet so control was always a tough nut to crack but the feeling of satisfaction once you nailed it is still damn fine to this day.
Modifiers Add Plenty of Variety
The top down Sensi look is well replicated here although the ball control and passing is much simpler than the aforementioned historical gem. There is no messing around with different buttons here – the 'A' button is pass, shoot and tackle with a small power meter helping you to define the power needed for a pass or shot. As with Sensi you can add after touch to your shots meaning you can curl some beautiful shots into the top or bottom corners.
Whilst this is all incredibly simple, the modifiers add some great variety. Super muddy pitches and making the goals larger than life are fun additions as well as meteors dropping from the sky. You will want to check each out as they really do add something extra.
The Story of Football
In the story mode of the game , you follow Martin as he tries to save his beloved Balarm FC from bankruptcy. You will meet characters who can help you as well as shady characters who might offer you some money in a crumpled brown envelope.
---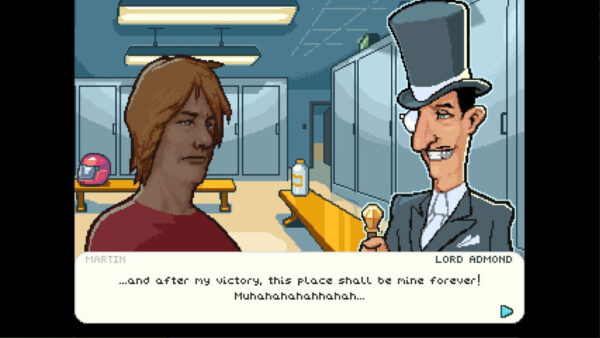 ---
There are local cop op options as well as being able to play against opponents online and take part in knockout and league competitions.
Sounds Good to Me
Barry Leitch is behind the soundtrack to Super Arcade Football and it's a lively one that you would expect from someone who produced soundtracks for the likes of Horizon Chase Turbo and Top Gear on the SNES.
The Last Word on Gaming Viewpoint
For less than £5 on the Nintendo e-shop, Super Arcade Football is a game I highly recommend to anyone wanting a more fast paced game of football.
Plenty of content in a game that does not take itself too seriously and one that is made superb by its simplicity.
This is a perfect game for the weekend and one that I will be playing for some time to come.
---