The weekend is here once more which means it is time for Last Word on Gaming to choose a gaming for the weekend title. We look for games that are easy to pick up and play and provide you with a fun filled weekend. On this occasion we have opted for Asphalt 9 – Legends.
Asphalt 9 Legends
Gaming for the Weekend
The Asphalt racing series from Gameloft has always provided fast paced adrenaline fuelled racing with real super cars from the like of Ferrari, Porsche and Bugatti but it also doesn't take itself too seriously. That is no disrespect to the game because it is superb fun and is worthy of your time this weekend, especially as it is a free to play title.
---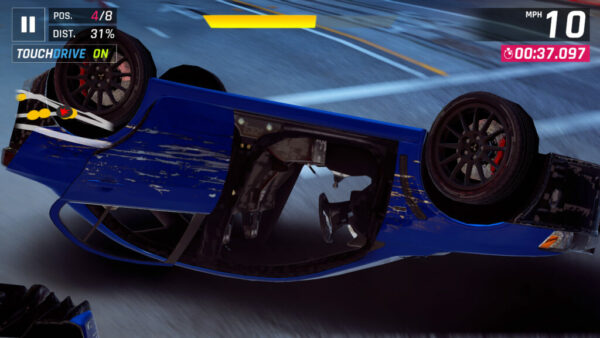 ---
There are micro transactions so I will get that out of the way right now but you can get plenty of joy from the game without spending a penny. If you want to spend money on additional upgrades you can but you don't need to so let's look at why Asphalt Legends 9 is such a great choice for your weekend.
Ridge Racer Meets Need For Speed
If you were to take Ridge Racer in it's PlayStation heyday and sprinkle in some Need for Speed you have Asphalt 9 Legends.
Nitros, takedowns, 360's, jumps, smashes and pure speed are what you will get here and if you are a racing fan who loves being in full control with manual controls you can take that route, or if like myself you are an arcade racing fan you can also set the game up to meet your needs. From the start the game is accessible for all levels.
---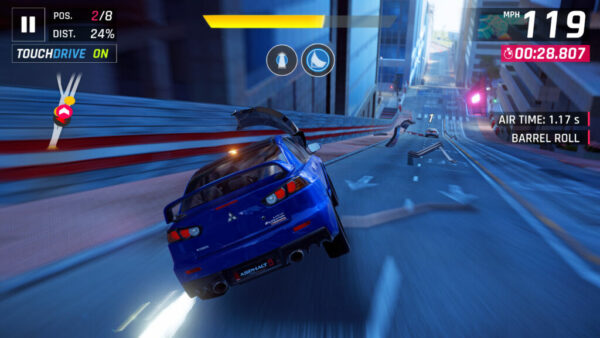 ---
Multi Platform
Asphalt is available on iOS, Nintendo Switch, Xbox and PC but does not yet have cross play which is annoying as it would be a great feature and hopefully Gameloft can add this in the future.
I have played on iOS, Nintendo Switch and Xbox Series S and the game plays beautifully on all formats although the Xbox version is the best for performance running at a rapid 120fps that will at times blow your mind.
IOS is perfectly playable and Switch is great for playing on the go but when the action gets frantic it just cannot keep up with the pace and slowdown can become frustrating.
Graphics
Visually Asphalt 9 Legends is a proper stunner with shadows and light shining off your vehicle and on Series X/S (the version I used for the review) the background features such as avalanches and cities are beautifully realised. They are not ultra realistic but really pull a punch with that Ridge Racer feel I previously mentioned.
Come on Feel the Noise
What a soundtrack! Pop rock penetrates each and every race and fits the gameplay perfectly making it another reason to get this game ready for your weekend gaming!
The Last Word on Gaming Viewpoint
Personally I love racing games even though I can't drive in real life! Forza is one of my favourite franchises but Asphalt is just so instantaneous when it comes to having fun. Pick up your controller, use the touchscreen but however you play get your headphones on and put your pedal to the metal. Asphalt 9 Legends is a well deserved choice for this edition of gaming for the weekend.
Download it now and feel the need for speed.