Six million Ninjala downloads have been made since the games' launch as a free to play title for Nintendo Switch on June 24th 2020.
Six Million Ninjala Downloads
Who Knew Bubblegum Could Prove So Popular?
Ninjala is developed by GungHo Entertainment and the art style is reminiscent of Splatoon 2 also on Nintendo Switch. The game is a melee combat game where you can play in teams or solo in a Battle Royale. You use your gum to blow bubbles (no kidding) and can jump and travel around walls as you develop attacking abilities.
To score points you knock out opponents and score points and after the four minutes of game time is up, the team with the most points is victorious. It is a simple concept but one that has clearly caught gamers attention with the game as six million Ninjala downloads have been confirmed in less than 12 months.
---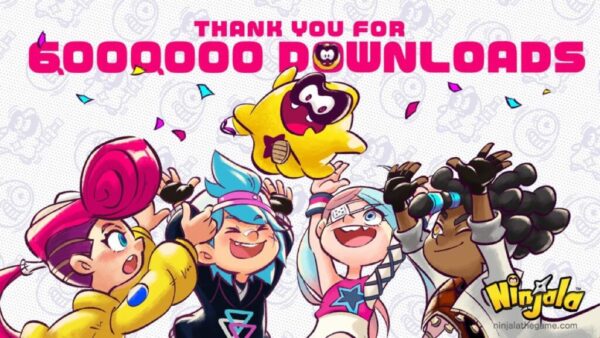 ---
The Last Word on Gaming Viewpoint
I am not hugely surprised that six million Ninjala downloads have now been made and that the game is providing to be a success in general. I had access to the beta in 2020 and was impressed with the Splatoon style graphics and there was a noticeable focus on learning the game as you play. The tactics feel a little more like those you might experience in a fighting game and I found that initial impressions were mostly positive.
The story mode is a bit dull and solo play is pretty much a non event but when a game comes along for free that you can play against others and enter into tactical battles it is pretty much a no brainier not to give it a go and once you get into Ninjala, you will find a need to keep coming back for more. Six million people must see something good in it right? I tend to agree.
If you haven't tried the game out yet, give it a go and let Last Word on Gaming's team know your thoughts at our chat board which you can find via the following link.