In over 30 years of gaming, Pokemon has simply passed me by and mostly by choice. Stubborn choice. I never really saw the point of catching critters with a capsule and at every turn I have shunned the franchise. I had a brief dalliance with Pokemon Go but prefer to take in my surroundings when out and about so that didn't convert me either. Pokemon Sword and Shield came along and I found those games linear and was bored three hours in. But finally it has very nearly happened and here is how Pokemon Legends: Arceus converted a cynic.
How Pokemon Legends: Arceus Converted a Cynic to The Way of the Pokemon
Falling From the Sky
That's certainly some way for your character to make an entrance, falling in through the sky! I already knew the majority of the back stories for the franchise so I wasn't totally lost but I was still bewildered just as my character was upon entry.
The Breath of the Wild vibes caught my attention from the start – the long distance views and colours are not dissimilar to the fields of Hyrule – but boy is everything a bit blurry. Far from the worst I have seen but certainly not crisp and all a bit samey. That said, I prefer this art style to Sword and Shield which felt like a really dated cartoon and felt very stiff and rigid. Everything here at least flows, even if it is all a bit, well, wonky. But so far so good.
---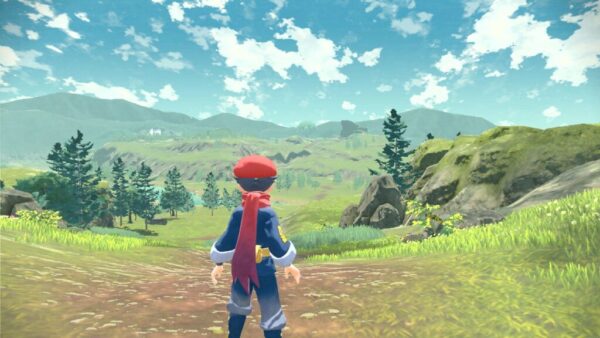 ---
What's In a Name?
The names. It sounds like they were thought up during a long drinking session mixed in with some bizarre language you invented as a kid. (Everyone did that, right?) I can't say that Arceus suddenly made me fall in love with the names and I still can't really tell my Bidoof from my Oshawott but this game is actually bloody good. In fact, is it normal to have this much fun with a Pokemon game?
Open World
I want to get out there in games and explore and the open world in Arceus is devilishly sumptuous. Being able to run free is something that has got me having fun at last with a Pokemon game. Sword/Shield, just like their graphics, are rigid in gameplay and feel like a chore for me. Walk a bit, find a Pokemon, fight a Pokemon, catch it, repeat. It's just not my idea of fun. And whilst that is still at the essence of Arceus, the open world makes it so much more enjoyable.
I didn't feel like I was being shoe horned into having to go this way they or that and loved nipping off on side missions to help someone get hold of a Crobat or a levelled up Drifloon. I don't want my games to tell me where to go, when to go there and sometimes I don't even want to know why I need to go there. I just want to go there because I flaming well can!
Power Me Up
I really felt engaged with powering up my Pokemon so that they could fire off stronger attacks or 'agile' attacks and I felt I was actually affecting the proceedings. In any game there is always going to be some 'guiding' of the player but in my brief flirtations with other Pokemon games I have always felt too restricted. Here I felt free as a bird, well mostly, to crack on, get the Pokemon and turn them into an army.
---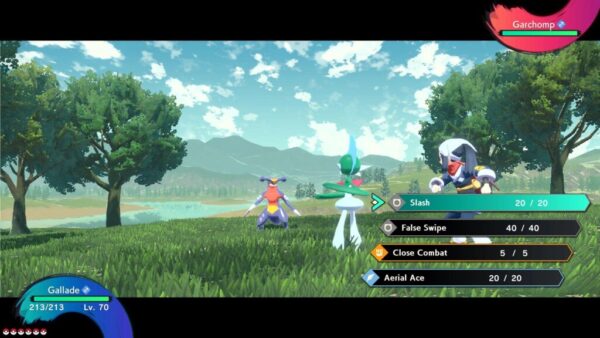 ---
I know you can do that in the other games – my knowledge is not as great as Pokemon fanatics will be – but this just feels like a really fresh game. The strategy elements work and the camera helped to make me feel I was involved all of the time.
The Last Word on Gaming Viewpoint – Converted? Sort Of
Pre conceptions of anything are usually borne from being stubborn and I admit that is where my lack of love for Pokemon has come from over the years and if we all liked the same thing it would be a dull old world. Not liking a huge franchise is perfectly fine but it is also refreshing sometimes to actually tackle it and give it one more try.
For the first time I have felt fully engaged with a Pokemon game. I bought into what I was doing. The music chilled me out after a hard day at work and it is a relaxing, enjoyable game.
Is Pokemon Legends: Arceus enough to make me go back and play the other games I may have missed or return to Sword and Shield? Not at all is the answer but what it has done is make me realise that even those franchises that never before appealed, can do so eventually and that is where I stand here.
A great game, well made, plenty of freedom and most of all it is great fun and for that reason I can say that I am a Pokemon convert. Well, mostly.
---
Leave your comments in the comments section below and let us know your thoughts!
Stay tuned to Last Word on Gaming for all the latest gaming news and reviews.