Back in 1989 it was already becoming clear that I was a handheld gamer at heart and a fan of bat and ball video games. I loved Pong and once I had a Nintendo Gameboy in my hand I fell in love with a game called Alleyway. Not an inventive game but it was just a game I really enjoyed. Now we are in 2022 and 33 years down the road (that's upset me) I am giving Antonball Deluxe the LWOGaming Quick Review treatment.
The LWOGaming Quick Review – Antonball Deluxe
Title: Antonball Deluxe
Developer: Summitsphere
Publisher: Proponent Games
Players: 1-4
Genre: Platformer, Arcade, Multiplayer, Action
Platforms: Nintendo Switch, PC
Release Date: September 28th 2021
Human Bat
---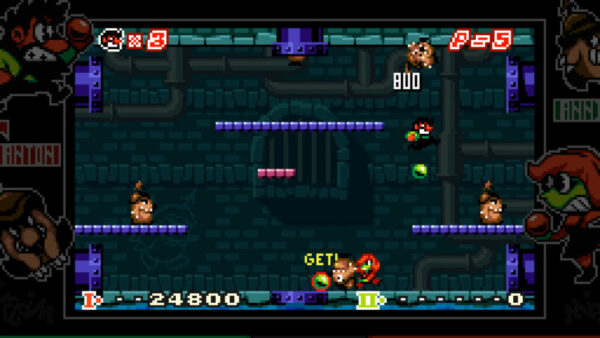 ---
Rather than having a bat to whack, thwack and smash your way through bricks, in Antonball Deluxe you are a platform character that acts as the bat which in itself is a twist on the concept of the genre. Essentially what we have here is a platform game inside a bat and ball game. You jump to different platform levels and need to ensure you stop the ball going into the abyss behind you. Three strikes and then you are out!
Enemies
As you progress you will start to find that enemies appear from either side of the screen and you can use the ball to bump them off and earn additional points. Enemies and your own character can also exit one side of the screen and re appear at the other, much like in Pac-Man.
One part I found a lot of fun is when you can get the chance to pick up a gun that fires the ball and this can be vital when left with tricky bricks that you just cant quite manage to deflect the ball onto no matter how hard you try.
Look and Listen
The pixel graphics are vibrant and animated well and the music is okay although it does have that grating 8-bit tinny sound to it that after a while can become a bit too much to bear. The sound effects are simple but effective – there are only so many ways you can make an interesting sound out of a bat and a ball after all.
---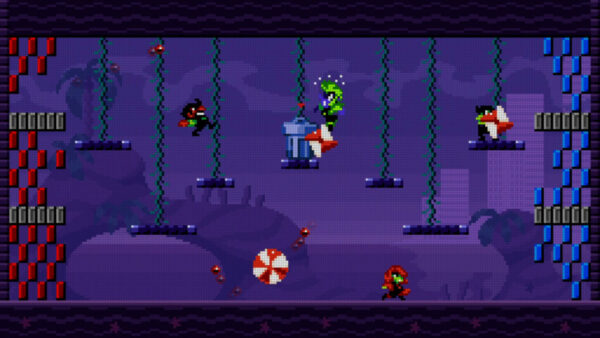 ---
Co-op Over Solo
The solo game I enjoyed as a fan of the genre but I have to be honest and say that it did become tedious later on and the ball is really quite small which led to some eye strain after playing for a few hours. The real fun comes in the Co-op couch play and the manically frenetic Vs. Antonball where you are in teams trying to beak through each other's bricks on either side of the screen. At times it gets so busy it can be hard to follow but if you have a few friends round it can become a competitive and fun few hours.
The LWOGaming Quick Review – Antonball Deluxe Verdict
Bat and ball games are not for everyone but if you do have a love for the genre there is fun to be had with this title although non fans will not get much joy I suspect. The solo mode could be better but the co-op is where the game does well and for a couple of hours play there is definitely enough to make this a worthwhile purchase for a low price.
The platforming game element is a neat twist and whilst not for everyone it's a decent game that does what it needs to do well whilst not setting the world on fire.
Final Score
6.5/10
---
Leave your comments in the comments section below and let us know your thoughts!
 Stay tuned to Last Word on Gaming for all the latest gaming news and reviews. Follow us on Facebook, Twitter, and join our Discord Server.