Welcome to a new series from Last Word on Gaming called 'The LWOGaming Rant' where we look at a subject that drives us to frustration and to the edge of sanity and have a good old fashioned rant. In this first edition, I am having a rant about game releases that come out broken and not ready to be played. It makes me so angry!  You can join in and give your views on this issue in the comments section below.
The LWOGaming Rant – The Release of Broken Games
I am Looking at You GTA The Trilogy: The Definitive Edition and CyberPunk 2077
I could take any number of game releases for this rant but I have had to go with the two that in the last year have literally driven me insane with frustration and those two titles are GTA Trilogy (I am not using the ridiculously long full title every time) and CyberPunk 2077. But where to start first.
CyberPunk 2077
---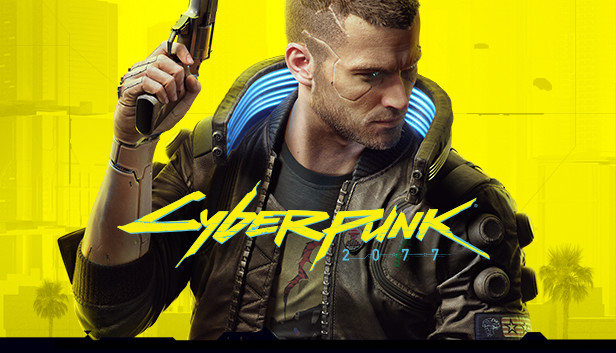 ---
A Keanu Reaves announcement and the man himself being in the game made CP2077 one of the most anticipated games of 2020, especially in a year where the height of the pandemic had people stuck at home and slowly losing their minds. First announced in 2012 but then really pushed in 2019, CP 2077 is a futuristic delve into dodgy morals, sins and some good old fashioned shooting action but boy oh boy did CD Projekt get the release and patches wrong. On PC the game was okay and arguably the best version that actually played really well that I played was on Stadia. Yes, Stadia – the cloud gaming app that actually works really well but has very few users – had CP2077 running pretty much glitch free and looks stunning. This is a next gen game and it looked like one on Stadia. But on PlayStation 4 and Xbox One the picture was very different. It was ugly. Pop in, blurring, jerky, janky graphics and it was just bloody horrible.
But 'do not fear' came the cry! We will patch the game and we will fix it. I have grown to loathe that phrase – we will patch it. Why? Okay, so let me be honest here. Patching is fine and being able to fix games after release is okay but what gets my goat is that has become an excuse to release games that should not be released and then just say the issues will be fixed. The problem with CP2077 is that the issues aren't really fixed and it was one of the biggest travesties of marketing and game development in a long time. Even today we are still really left thinking what could have been.
GTA – The Trilogy Remastered
---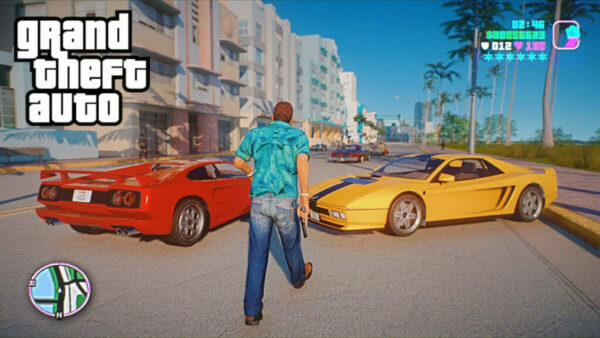 ---
Some of the trilogy had already been released on mobile and were acceptable. Not brilliant but playable, so when the announcement came that the remastered trilogy of games would come to PlayStation, Xbox and Nintendo Switch, I for one was actually really looking forward to grabbing it. But guess what? I was holding my head in my hands when it finally released broken and not fit for playing.
Now before I am quickly reminded, yes the games were first released in 2001 for GTA 3, 2002 for Vice City and finally 2004 for San Andreas so a little ageing is expected and acceptable. But that age gap also means the ports should at least be something to enjoy and revel in the nostalgia of and on PS4 and Xbox One to be fair they are passable but on Switch? Abysmal. Games this old should run beautifully on Nintendo's hybrid whether that be docked or handheld and system limitations can be no excuse here.
More pop in than you can shake a stick at, characters walking through cars and various other pieces of scenery as well as driving cars feeling a chore rather than the fun that is synonymous with the GTA franchise. Hell, even the music has taken a hit. It's just a glitchy hellhole of a mess.
If It's Broken, Don't Release it! The LWOGaming Rant
Patches are part of gaming and don't get me wrong- it is good that fixes can be identified and rectified but that's what quality control teams are for surely? You don't get Porsche building the latest model and then shovel it off the production line and start selling it if it's not been fully checked and is ready to be driven. So why should gamers be treated any differently? Why should we have to put up with unfinished, horrible glitchy messes of titles when they could have been better checked in the first place.
There is a place for patches but there is a feeling that they are also being used as an easy excuse to release titles that still need some more care and attention. So please, please – if it is broken, simply do not release it until you've fixed it first!
Rant Over!
Don't forget to leave your comments below.