The Knights of Unity is pleased to announce that TFC: The Fertile Crescent is making its Steam Early Access debut today, March 29, 2022. This RTS will definitely appeal to all fans of the classics of the genre and people who appreciate the beauty of pixel-art graphics.
---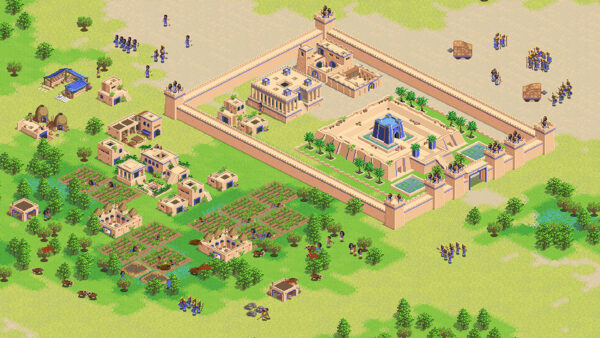 ---
It's Here – The Fertile Crescent Early Access Release
RTS Tribute
TFC: The Fertile Crescent is a tribute to the pioneers of the RTS genre. Inspired by the development and decline of historical civilizations, players must maintain a delicate balance between food production and army upkeep, as reducing food sources can collapse even the most powerful community.
Trailer
TFC: The Fertile Crescent will offer a single-player campaign with various modes. Fans of strategy can count on a special Horde Mode, which has its own rules – you must survive the waves of nomads attacking your base! During Early Access, TFC will receive more additional modes, including Skirmish, which allows you to fight AI on various difficulty levels.
TFC also supports multiplayer games from the very beginning. Players will be able to compete with each other, testing their strategic and economic skills. This mode will continue to be developed, and there are plans for tournaments for the community. For this reason, it's worth joining Discord, where you can talk to developers and find people willing to play together.
---
Stay tuned to
Last Word on Gaming
for all your gaming content.