It would be an understatement to describe the upcoming single-player adventure Stray as highly-anticipated. For many, myself included, it was one of the motivating factors for even purchasing a PS5 (no seriously).
Stray is releasing next week and the excruciatingly long wait to be a cyberpunk kitten is almost over. If you're also counting the days until July 19th, here's everything we know so far.

What To Expect From Stray
In Stray, you play as a lost cat alone in a dystopian cyber-city that is populated only by robots. Together with your invaluable drone companion, B-12, you must explore the city's seedy underbelly through the eyes of a cat trying to find his way back home to his family.
Clearly, the development team behind Stray at BlueTwelve Studio in the south of France spent a lot of time studying their furry co-workers as all the movements in the game look and feel very authentic to their realistic counterparts.
You can even spend your time in traditional feline activities like scratching up furniture, pushing things off ledges and rubbing on the legs of the city's android inhabitants; with each of these actions having its own unique haptic feedback in the Dualsense 5 controller.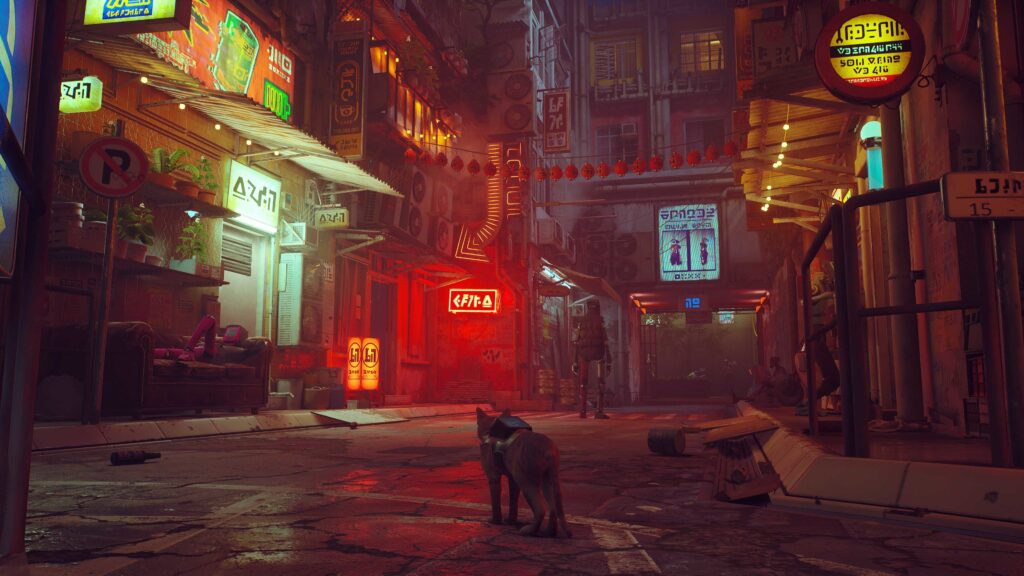 Stray's Gameplay
The gameplay in Stray mostly consists of exploring the vast neon cityscape solving puzzles, avoiding enemies and collecting items. While the platforming elements largely feature scripted parkour sequences akin to games like God of War; unlike Kratos you are still able to jump around to your heart's content throughout the majority of the game.
As a small cat in a big city, there isn't any direct combat in Stray. Instead, you need to use all of your stealth and cunning to avoid many of the dangerous creatures called Zurks that roam around the alleys of this dying cybercity.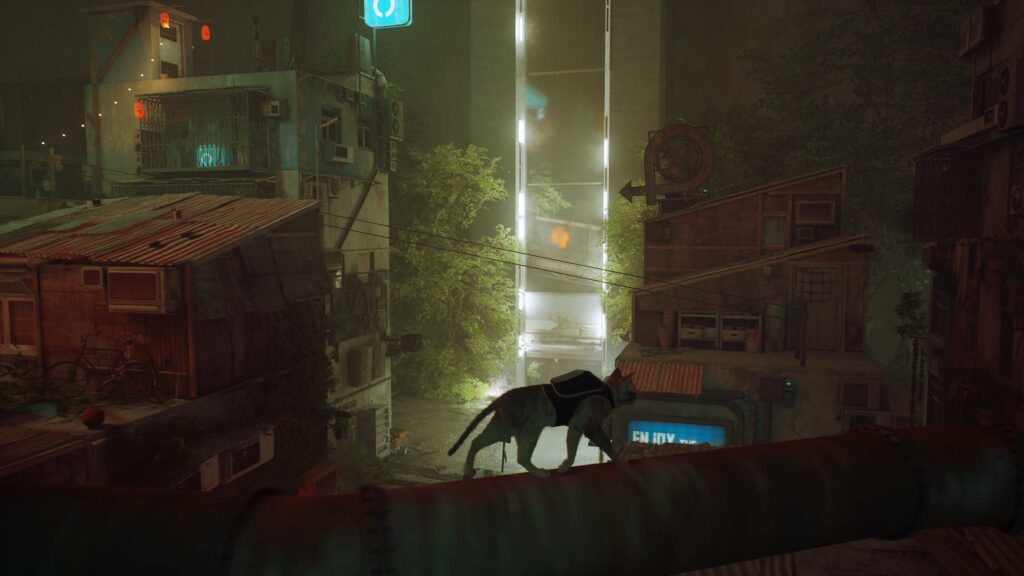 Stray is roughly 8 hours long unless you are a completionist like me who will not stop until every single corner has been fully explored and every single item has been collected. Since the game tells the adventure of a specific ginger feline, there will be no character customisation which may turn some people off; although personally, I'm not sure I'd want to see my cat Roger dying over and over again due to my own incompetence.
Due to the sheer size of the world, it may be that we get the ability to customise the cat in a DLC at a later date, but so far there hasn't been any confirmation of further expansions so don't hold out hope for this.
How to Play Stray
If you like to proudly display your games collection on your shelves, an exclusive physical edition of Stray can be bought for $44.99 from Iam8bit, a premium creative production company specialising in tangible products. This region-free edition comes with a premium matte black holographic sleeve, an oversized poster of the iconic first teaser art, six premium art cards that can be framed and an iron-on patch of the titular feline character.

For those of you who prefer digital gaming, whether that's for convenience or budgetary reasons, Stray will be released on the 19th of July for PlayStation 4, PS5 and PC. The full game will only set you back $29.99, though if you are a paying PlayStation Plus subscriber on the Extra or Premium tiers, you'll be able to play it at no additional cost as Stray will be included in the inaugural lineup of the all-new PlayStation Plus Games Catalog.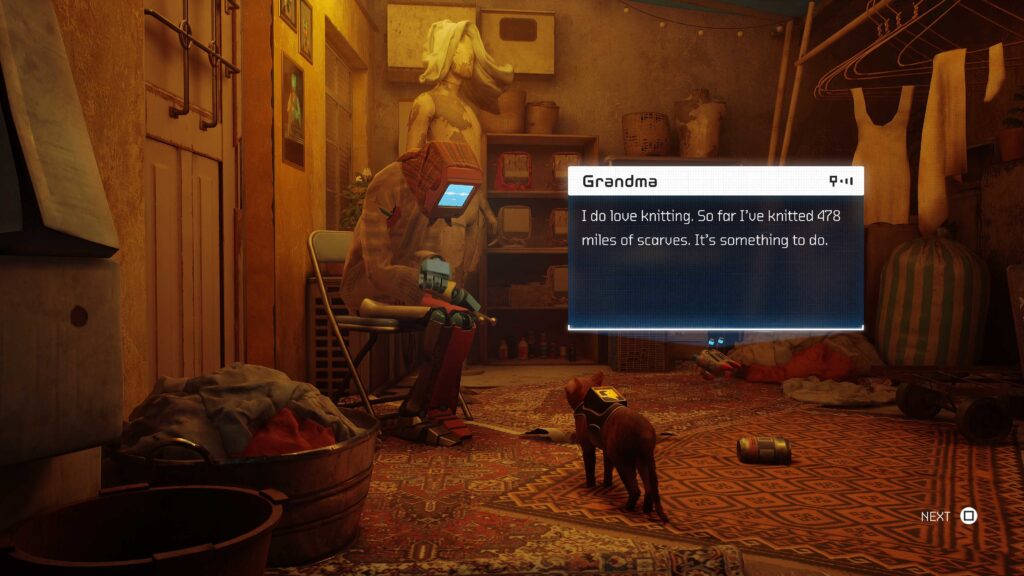 Are you excited about the release of Stray next week?
Let us know in the comments below.
For more cat games, check out our review of Cat Cafe Manager.
Stay tuned to Last Word on Gaming for all the latest gaming news and reviews.