Here at Last Word on Gaming we are always amazed about the innovation of developers in bringing incredible new experiences by using creation tools and software to make games and films. One such project that has us excited has led to an interview with Noguchi's Bell Animated Series director Michael Pachidamrong who talks to us about this Dreams powered animated series from Cyber Sheep Film.
---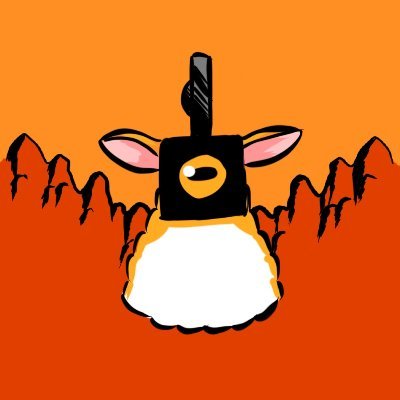 ---
Noguchi's Bell Animated Series Director Michael Pachidamrong Talks to LWOG
What Dreams Are Made Of
We began by asking Michael about this animated series that is currently on Kickstarter and why Dreams on PS4 and PS5 was the chosen software for this creative collaboration of gaming and film enthusiasts across the globe;
" I have always wanted to make movies and immediately saw the potential of Dreams through a really supportive community who the more I engaged with the more it became clear people wanted to share their creativity. Dreams also makes the film making process much more accessible without the need for a high end PC."
---

---
The Story
Michael's passion for films in general is clear to see and he has taken that passion to create an intriguing story for this animated series telling Last Word on Gaming;
"Noguchi's Bell was bestowed by his father. It may be only a bell, or there might be some magic behind it. None are certain, but all believe it rings for vengeance. The world of Noguchi's Bell is a Cyberpunk anime-style film series inspired by shows like Samurai Jack and Avatar: The Last Airbender, and classic films like Seven Samurai and Kill Bill."
It's All A Dream
Michael explained that now the first episode, which is just over 20 minutes long and can be watched right now on YouTube, is completed the hard work has already started on a second episode but they will need support from KickStarter backers to make their next episode a reality; (episode one can be viewed below)
---
---
"We are a team of around 20 people now who have all met through Dreams and the Dreams engine allows us to work without distraction and take concept art, editing and marketing all from one place making the creative process fluid. This is an incredibly talented team who between them have worked with Disney, Pixar and worked in animation on films such as Aquaman and Sonic the Hedgehog."
Episode 2
Michael is excited for the second episode and told us that much of the preparatory work has now been completed;
"Episode 2 is well under construction with scenes and scripts ready but the hard work really starts if we meet our Kickstarter target."
Tiers
As with many Kickstarter projects Noguchi's Bell animated series has different tiers that you can support them with starting with a simple no frills backing where you back the project because you want to (I have already signed up to this one – Matt Jarvis, Site Manager) all the way up to the big guns where you can become a named producer. If you opt for this level of support you will be asked to send an image over to the team at Cyber Sheep Film and they will create you in a 3D image leading to your own cameo in the second episode!
---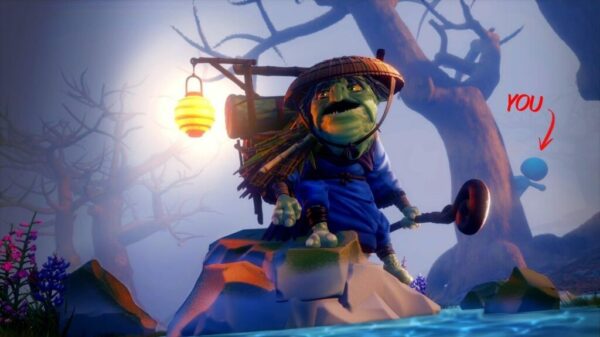 ---
Making Dreams Come True
The power of Dreams as a creative tool is brought to life by the talented team at Cyber Sheep Film and it is always pleasing to see new talent mixed with experience working to do something different, something fresh and something exciting and that is exactly what this animated series can become. Don't just take my word for it though. Take a look at the first episode and by the time you have viewed that there is every possibility that you will want to back Michael and his team to get episode 2 made.
Should the future episodes reach target and be made, they will be aired on the consoles the series is made with, PlayStation 4 and PlayStation 5 as well as on their YouTube channel.
Last Word on Gaming would like to thank Michael for his time and wish him and Cyber Sheep Film all the best with the project.
---
Join in more chat with the Last Word on Gaming team and other gamers at our Discord server.