If you want to have the experience of delving into a whole new world, then the huge range of open world games will be just the thing you are looking for. A great way to spend some time, just like when you are playing in online live blackjack games, open world console games can introduce you to brand new worlds, take you hundreds of years into the past, or let you live out some of your favourite fantasies. 
Open world games can come in many different packages, but what they all have in common is that they offer you the opportunity to immerse yourself in a large area of intriguing scenery, where you can explore with some degree of freedom as well as completing missions and following the game's storyline. 
With open world games on console, the developers have created fantastical landscapes based on things like historical events or futuristic worlds, using the latest in animation and design innovations to really bring it to life – and there is something interesting to do wherever you travel. 
The downside to playing open world gaming? Great ones (like the ones on this list) can absorb all your free time. Getting lost in the rich, digital world is the perfect way to absorb all your free time. 
Fancy trying a new open world game? The games below might just be perfect for you. 
Hogwarts Legacy
The newest addition to the open world gaming genre is this Avalanche title, which was finally released early in 2023. 
Available on both PlayStation and Xbox as well as PC, you can dive into a world filled with magic and mystery – set a couple of centuries before the events chronicled in the Harry Potter franchise. 
The basic storyline of the game is that you control a student enrolled in Hogwarts to learn about an ancient secret that is hiding within the 1800's world of magic. However, alongside this, you can completely immerse yourself in the world of magic, creating your own adventure alongside the main missions and becoming a master of wizardry. 
Minecraft
This might be a surprising addition, especially for the hardcore gamers who are looking for the latest in graphics – but it really is an open world game in every sense of the word. 
The entire blocky landscape can be interacted with – you can build houses, craft items, and fight zombies and spiders. You can create farms and manage livestock, and some people have even built entire cities. 
If you get bored of the normal world – which could seem impossible considering how much you can do, you can always explore the Nether (and maybe find some dragons).
Red Dead Redemption 2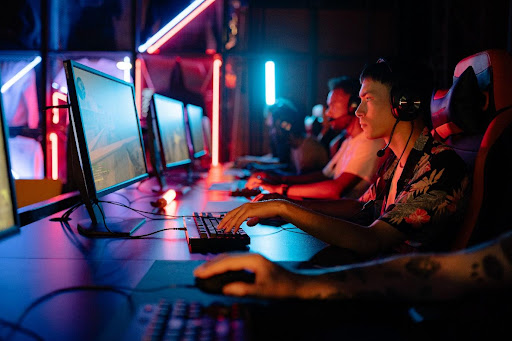 Rockstar might only bring out a game every five years – but when they do, they are deep, expansive, and well-designed, with an intriguing storylines and rounded characters. 
In this Western-themed adventure, you can really get involved with the life of a cowboy, dealing with the gentrification of the Wild West. The main story follows the adventures of Dutch van der Linde, and the activities of his gang. 
But you don't just have to do that. You can drink in a saloon, play hundreds of games of poker, or just ride one of the intricately created horses around the intricately rendered backdrops and interact with the stunning landscapes. 
Choose to help a stranger or shoot and rob them – all while living the life of a cowboy.
Just Cause 4
If you want a game where you can find creative ways to blow things up, then Just Cause 4 ought to be the first choice for you.
This game obviously has some structured missions, but you need to get creative with movement and weapons to get them done. You are Rico Rodriguez, and you are helping the people of fictional nation of Solis to take down the private military group named The Black Hand. 
In Just Cause 4, you can do crazy things like make tanks fly in the air before blowing them up, and you can skydive into a helicopter to hijack it – and you can also use a wingsuit to soar down the mountains. 
Elden Ring
Elden Ring probably has the biggest map of any game on this list, and while this might seem overwhelming it is still fun and interesting. 
The world of the game was created with Game of Thrones creator George RR Martin. There are dungeons and magic, undead monsters, and treasure – and while the storyline of the main game winds through the game, you can do so much more than that. The 'bosses' are demigods, and the missions are challenging – but everywhere you look there is something interesting, side missions and fun things to explore. 
Elden Ring is often recognised as a masterpiece in the open world genre – and a game that can take hundreds or even thousands of hours to complete.