For our first review in the mobile gaming corner series I have chosen Monument Valley II on Apple Arcade. This is the sequel to the hugely popular Monument Valley that first arrived in 2014 to great success.
Monument Valley II Review
Title: Monument Vally 2
Developer: Ustwo Games
Publisher: Tencent Games
Players: 1
Genre: Puzzle
Platforms: iOS, Android
Release Date: 2017
Changing Landscapes
The game is set out in a beautiful isometric viewpoint and I was immediately drawn to the landscape rising from the ground, twisting and turning. The sounds of the moving parts creaking along with an atmospheric music is astounding. After five minutes I was entranced by the world. It is simplistic, beautiful and so well designed.
---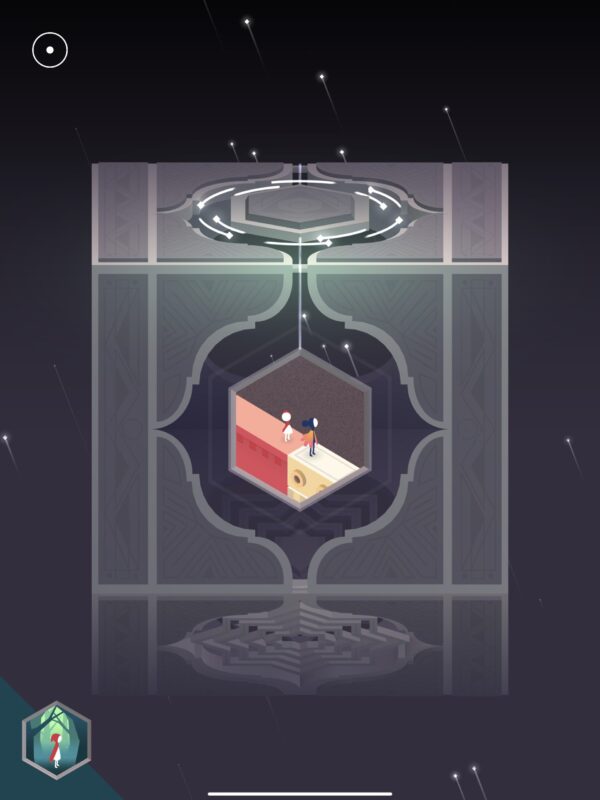 ---
You take control of Ro and her offspring. Movement is simple – you simply tap where you want to move but it's the changing landscapes that define this puzzle game.
Through the use of optical illusions, you will use turning wheels to flip, raise, lower and twist paths that will take you to your goal.
Story
The first title lacked any real story to it and it was feedback that the developers heard loud and clear. The introduction of the Mother and daughter is moody and when the two characters are separated from each other in a grey and dark setting I genuinely felt heartbreak. The wish to reunite them was strong and the way the story is pitched is carefully and intelligently drawn. I would go as far as to say that the story is truly powerful.
---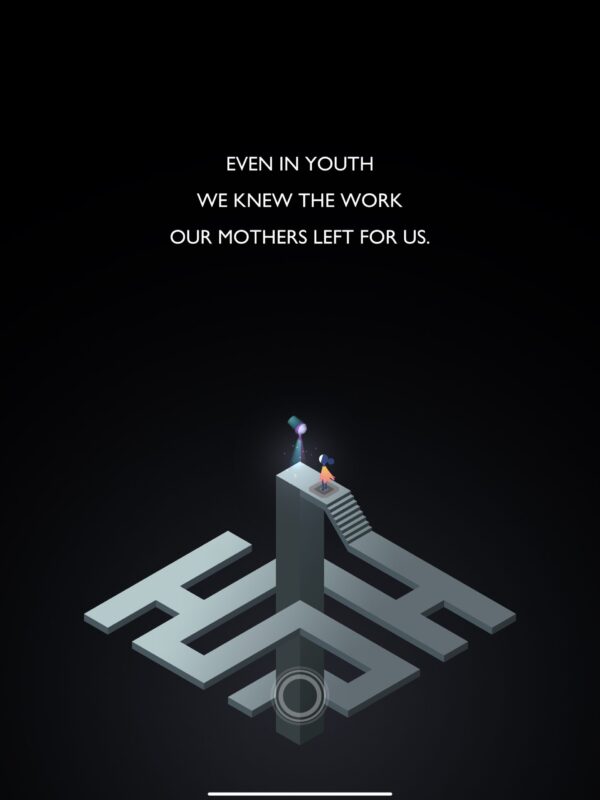 ---
Trial and Error
Some of the puzzles are simple and need little skill but the further you progress the trickier things become requiring trial and error to progress. Ro can walk upside down and vertically as if she were Spider-Man but in a turn of events I wasn't ready for, if I flipped the screen she was suddenly the right way up. It made me so very happy. It's a neat touch and another example of the attention to detail in this game.
Team Work
Ro's daughter isn't just an addition to the game but a character that you will need to control at times to solve the puzzles. If you leave her too far away you won't get any further and will need to back track or start over so be careful. It's about the love of two people and there is a kindness to the way you need to make sure they help each other on their journey. It is a journey we can all relate to.
---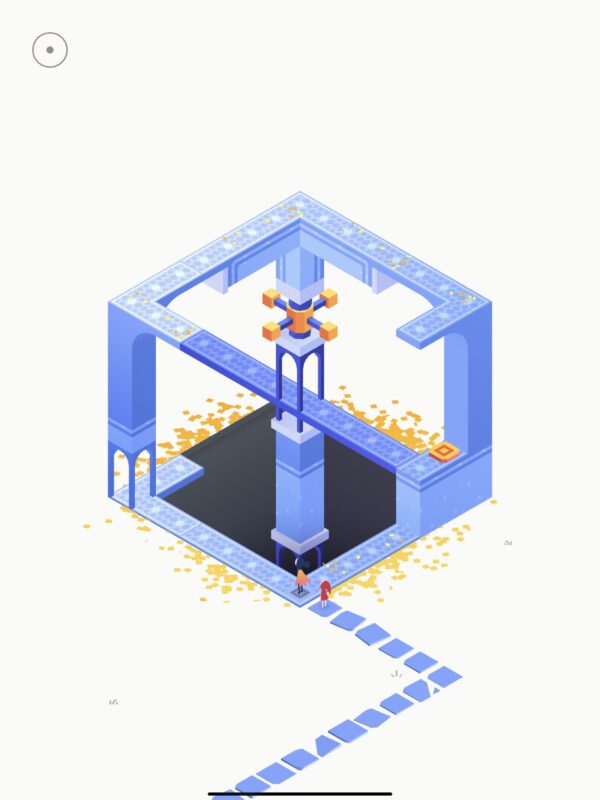 ---
Setting off triggers will open new doorways and new routes. The environments all feel real, almost heavy at times. It is testament to the games' design that it feels as if you are holding the puzzles in your hand and twisting them as if you had a Rubiks Cube right there in your palms.
14 Chapters But I Want More
I was left wanting more from Monument Valley II. The puzzles are superb but they could go even further and I want the three-quel to come very soon. Every part of the game engaged me and even four years after it's release it feels fresh, inventive and immersive. I just want more!
Monument Valley II Review – The LWOGaming Verdict
9/10
Leave your comments below and let us know your thoughts!
Stay tuned to Last Word on Gaming for all the latest gaming news and reviews.