Pokemon Legends: Arceus is a game so good it has managed to convert even long-time Pokemon haters, it is also a game jam-packed with stuff to do.  The main aim of the game is to complete missions for Galaxy Team in order to prove your worth to the community.  The first mission you'll be tasked with is dealing with a frenzied noble Kleavor, something that was showcased in the game's trailer. As this is early in the game and the first time you'll encounter these types of fights we figured you may need some help, so here is our guide to beat Kleavor.
How to Beat Kleavor Walkthrough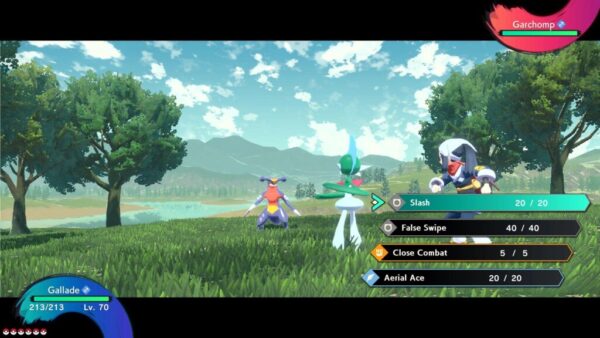 Ignore the Mechanics
The idea of these noble battles is that the trainer avoids attacks until a gap opens up to battle with Pokemon. In this Kleavor fight that is a very difficult task. Kleavor's array of attacks will deal major damage to almost any Pokemon you can have in your arsenal. My advice is to ignore the intended strategy for this fight with Kleavor, battling with Pokemon is easier in later noble fights but at this early stage, Kleavor just has too wide an array of maneuvers to make it fair.  What should you do instead?
Use the Environment
Kleavor is pretty dumb. If you can get the massive tree in its way then it will bonk right into it and get confused, this offers up a prime opportunity to sprinkle some balms at it to wear away at its health.  Make sure to keep the tree between yourself and Kleavor and it will continue to dizzy itself and open up opportunities to attack.
If you follow this strategy then you should be able to beat Kleavor with little to no issue, later fights don't give you an easy out like this so take advantage of it while you can.
Leave your comments in the comments section below and let us know your thoughts!
Stay tuned to Last Word on Gaming for all the latest gaming news and reviews.