If you are a fan of the Wonder Boy and Monster World series of games there is every chance that you will have heard of Westone but you likely will not have heard of a game called Clockwork Aquario. This game was supposed to be released as an arcade title but was shelved and never saw the daylight again. Until now that is and this gives me the chance to head back to my teenage years and the arcades for this Clockwork Aquario review.
Turning Back Time – Clockwork Aquario Review
Title: Clockwork Aquario
Developer: Westone
Publisher: ININ Games
Players: 2
Genre: Action, Adventure, Arcade, Platform
Platforms: Nintendo Switch, PlayStation 4
Release Date: 30th November 2021
Pixel Perfect
Oh boy does this game look good. Stunning in fact. The colours are incredibly vibrant and the art style is perfectly 1990's with superb shading and everything looks sublime. There are fish balloons scattered around each level that you pop for points as well as a barrage of colourful enemies that spit fire at you and send out smaller version of themselves to try and stop you in your tracks.
---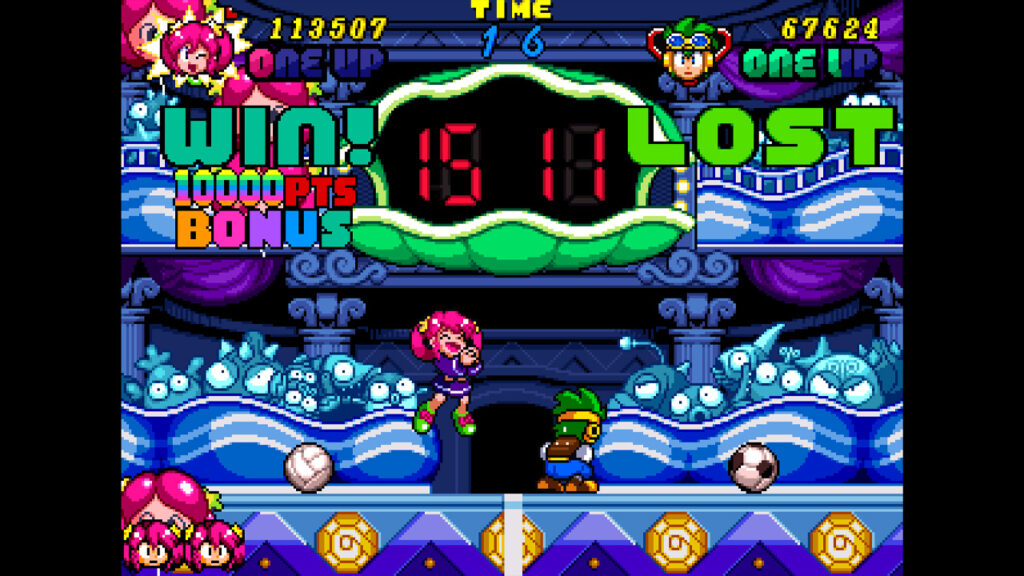 ---
Homage
There are definite homages in Clockwork Aquario to the likes of platform royalty Sonic the Hedgehog and Super Mario with moving ledges and platforms as well as your typical task of bopping baddies on the bonce for good measure. Whilst the game doesn't do anything especially original what it does it does very well indeed.
Is That It?
You will complete the game in roughly 20 minutes and it's Arcade origins are very clear to see. This was intended to have you shovelling your silver into the slot and beat the high scores over and again and that feel has been lovingly restored by Westone.
It is a shame that it all ends so quickly but you won't want to put the game down and whilst the end will come too soon, the amount of hours you will want to put into the game is hard to quantify.
---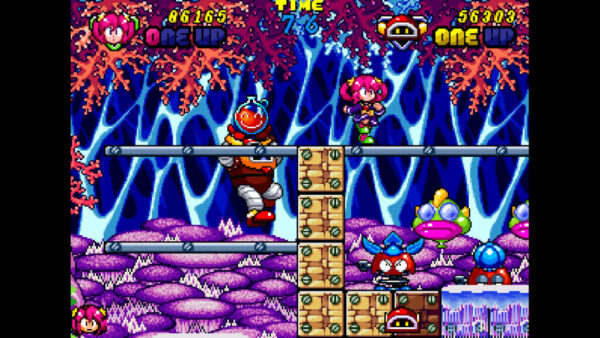 ---
Clockwork Aquario Review – Short But Oh So Sweet
It is fabulous to find a game that was once lost be brought back to life but not only that, brought back to life with such care and commitment. Yes it's really short but you will love beating up robo penguins and crazy fish heads and you genuinely will feel a sense that you have been given a privilege to play this game at long last. This should be in your game collection. It has to be in your game collection not just for the nostalgia but quite simply because it is one hell of a superb piece of gaming.
Verdict 
9/10
Leave your comments in the comments section below and let us know your thoughts!
 Stay tuned to Last Word on Gaming for all the latest gaming news and reviews. Follow us on Facebook, Twitter, and join our Discord Server. 
---