As we head rapidly toward holiday season – it's closer than you might think folks – the games just keep on coming. Which games are the Last Word on Gaming team looking forward to? Let's find out with LWOGaming's Most Wanted for September 2023.
September 2023 – LWOGaming's Most Wanted
All About the Balls! Two Sporting Giants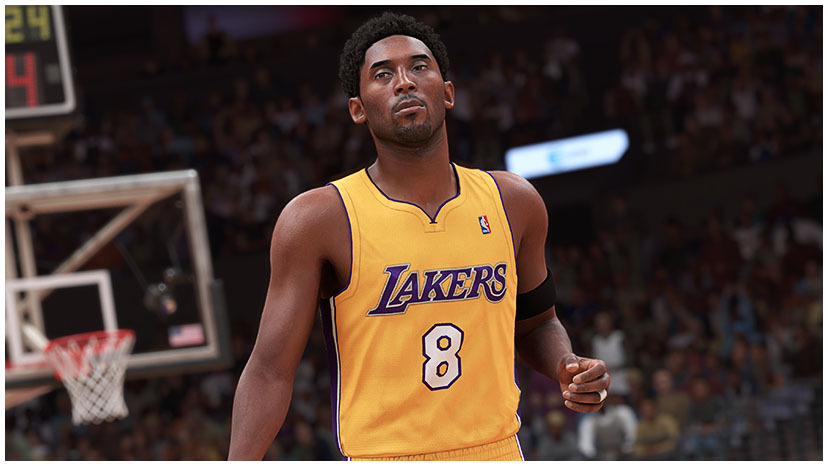 We do love a sports sim here at Last Word on Gaming and Alex is the man when it comes basketball, in particular the NBA 2K series of games. It is therefore no great surprise that one of his picks for 'Most Wanted' is the 2024 incarnation of the game.
With super realistic graphics, the NBA 2K games are perfect for fans of this rapid sport with action taken from real on court action.
Read More – Check out the best teams in the history of NBA 2K
One of the biggest new features to slam dunk this season is ProPLAY. Taking real NBA footage and placing right into your game! This looks to be a real leap forwards and we can't wait to see the results when NBA2K24 releases for Steam, PS4, PS5, Xbox One and Xbox Series X/S on September 8th.
It's In the Name – Farewell FIFA, Hello EA Sports FC
Next up is a game that is familiar to gamers the world over and Alex, Sean and Matt are all especially ready for the latest edition of EA's FIFA football. Yet it's not FIFA anymore. The moniker has gone and that has left EA with the job of rebranding with a new and exciting name! EA FC24! It does exactly what it says on the tin so to speak.
Watch – Check out this deep dive into the gameplay of EA FC24
What I am particularly interested in is just how the game will differ from FIFA and I have to be honest , I am not expecting it to be anything that rewrites the rules.
EA state that EA Sports FC24 will be a leap forward in realism using HypermotionV and promises to to take player movement from teams such as Real Madrid and Manchester City and reproduce that into the game.
Read More – Find out the best FIFA title of all time.
I'm also excited and apprehensive at the same to see how the Nintendo Switch version turns out, as we have been promised that this will not be the usual 'legacy' nonsense that EA have shovelled out since 2018.
Call me cynical but I have a feeling that, although Volta will be present, it will be more of the same as the graphical updates won't be possible but we will see when EA FC24 releases on consoles and Steam on September 29th.
Time For Payday
Watch – PAYDAY 3 Trailer
I'm excited for Payday 3, the third game in this this off the wall heist series. I wasn't sure that we would see another game after the gang all went their separate ways at the end of Payday 2 but here they are, ready to get back to what they do best…crime!
Cryptocurrency features as the game comes right into the modern day, promising more depth. Of course, we don't condone violence here but in this game, it does pay.
Get ready for madcap storylines on September 21st when Payday 3 releases on Steam, Xbox Series X/S and PlayStation 5.
Baldur's Gate 3 – On Console at Last
There are those games that you feel you have been waiting a long time for and Baldur's Gate is one such title. I feel like I've been waiting too long for it but the wait is almost over.
Sean is looking forward to this one as well and as an Xbox Series S owner, I am going to have to wait for a while longer yet. PS5 owners however will get their hands on the game from September 6th.
Watch – Baldur's Gate 3 launch trailer
I grew up with Dungeon's and Dragons and that is the world where we play in this game. Immersive adventure that draws you in and whilst PC gamers have already been enjoying the joy of this game, console gamers have been made to wait.
Read More – Get help with No Man's Sky in our latest guide
The reason that Xbox players are having to wait that bit longer is down to some of the technical difficulties developers Larian Studios have been having getting the game to run on the Xbox Series S.
There were doubts that we might not see the game at all, much to mine and many others despair, but joy reigns as on August 24th, Larian's CEO confirmed that the game will still release! The Series S version will drop split – screen co-op but at least a decision has been made.
On the down side, we will have to wait a little longer for the Xbox release date but it is coming in 2023. As for you lucky PlayStation owners, enjoy it, because this is going to be a cracker.
Surely We Didn't Forget Starfield
Of course we didn't! Kent is super hyped for this Bethesda title that brings gamers the first new universe in over 25 years. 25 years. I've been trying to get my head round that fact for some time.
I have always loved games set in space so heading out in the stars is also right up my street. The game will allow you to create your own character in this epic RPG adventure and this is surely going to be one of the biggest games of 2023.
Watch – The live action trailer just gets the excitement flowing even more!
Early access has already started but I am waiting for September 6th to get stuck into this on Xbox Game Pass which will take away my tears about Baldur's Gate at least.
I love the Elder Scrolls, Skyrim and the Fallout games, warts and all and I just know this one is going to be thrilling ride!
So there you have it! This is our Most Wanted for September. Are these games on your wish list or are there other games that you can't wait to release? Let us know in the comments and we will return with another edition of 'Most Wanted' in October.