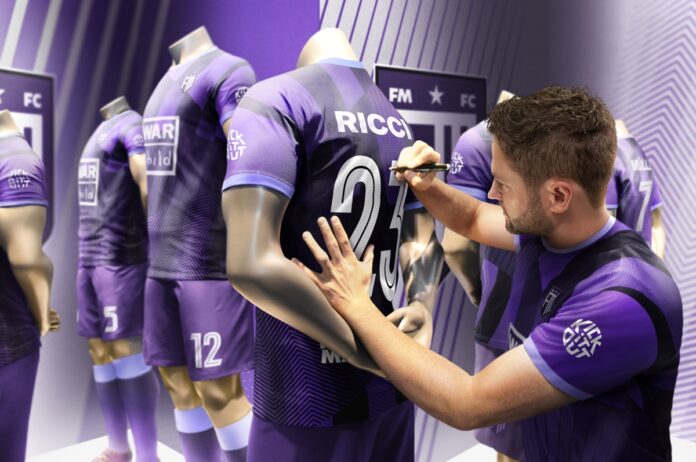 For reasons that nobody can explain there's something so satisfying about buying a young goalkeeper and watching them become the core of your team for years to come. Every year when Football Manager releases players rush to find the best young goalkeepers to sign and stick between the sticks for a decade-plus. In this article, I will look at the five best goalkeeping prospects that I have identified in FM23.
Read More: FM23 Wonderkids: 5 Best Young Players to Sign in Football Manager 23
5 Best Young Goalkeepers in Football Manager 2023
Gavin Buzunu
At just 20 years of age, the Irish goalkeeper has established himself as a first-choice option both for his country and for Premier League club Southampton. Whenever I manage an elite European team Bazunu is my first signing as he can be a top goalkeeper for many years to come. No matter the cost I pay for him, it ends up looking like a bargain when all is said and done.
Gianluigi Donnarumma
Despite seemingly being around for years now Gianluigi Donnarumma is still just 23. When it comes to signing a young goalkeeper who is already top class, there is no better choice than Donnarumma. Prying him away from PSG is difficult of course but a list of the best young goalkeepers in the game cannot be complete without him.
Gabriel Slonina
While Chelsea has already locked Slonina down he's another player that can't be left off any list of this kind. His basic goalkeeping stats are all solid for a teenager with his reflexes being particularly strong. Before long he can develop into one of the most reliable stoppers in the game.
Marco Carnesecchi
Italy has one of the best crops of young talent in all of Football Manager 23. Carnesecchi is already racking up starts for Italy at youth level and is getting experience domestically with Cremonese while on loan from Atalanta. He is one fo the more affordable young goalkeepers in this edition of FM and should be easy to pick up for most top sides.
Giorgi Mamardashvili
Valencia have developed quite the reputation for developing talent over the years and they've got another diamond in the ranks with Giorgi Mamardashvili. The 2021/22 campaign was his breakout season and his great performances have been rewarded in FM23 as he is one of the best young goalkeepers in the game. As is standard with La Liga youngsters he has a release clause that can make him yours if you've got the money.
Read More: FM23 Best Young Centre-Backs to Sign
Leave your comments in the comments section below and let us know your thoughts!
What do you make of our list of the best young goalkeepers in Football Manager 2023? Any ommissions?