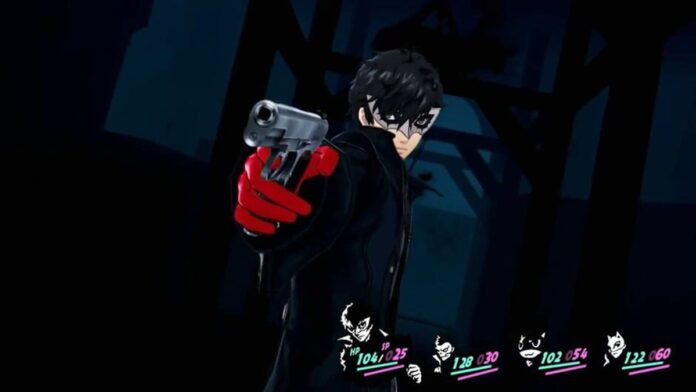 The release of Persona 5 Royal on Nintendo Switch and Xbox consoles has given the game and its fandom some new life. With it comes renewed interest in solving some of the game's tougher riddles, such as the crossword puzzles found in LeBlanc. That is why we're here to help by providing every crossword answer in the game.
Persona 5 Royal Crossword Answer Guide
April
4/18: Semesters
4/27: Blossom
May
5/2: Golden
5/10: Malaise
5/18: Gallery
5/26: Pollenosis
5/31: Japanese
June
6/3: Master
6/7: Conference
6/16: Wardrobe
6/22: Currency
6/30: Front
July
7/7: Narcotics
7/12:Vacation
7/19: Finals
7/27: Fireworks
August
8/3: Island
8/8: Courage
8/17: Sunburn
8/25: Sweltering
8/30: Hacking
September
9/2: Typhoon
9/19: Festival
9/28: Ranking
October
10/6: Black
10/10: Halloween
10/31: Stalls
November
11/4: Reward
11/14: Bashing
11/28: Charisma
December
12/2: Influenza
12/7: Illuminate
12/12: Approval
12/19: Christmas
January
1/14: Resolution
1/19: Dionysus
1/23: Lachesis
1/27: Orochi
Read More: Persona 5 Royal Answers: All Classroom Questions and Answers
How to Play Crossword Mini-Game
In case you're having some trouble figuring out where to input the crossword answer here's some directions. Some evenings when you head back to Cafe Leblanc the table furthest to the left will have a magazine left on it containing a crossword puzzle.
Doing the crossword puzzle will not cause time to pass which makes it a nifty little side-quest that offers a boost to knowledge if completed correctly, it also gives some added trivia for those interested in learning some more about the answers.
There are a number of different answers to solve, as it is a standard crossword, but the game only requires you to solve one particular clue to complete the mini-game, the list I have put together is JUST for the answer that completes the mini-game, completionists will have to find some other guides with all of the answers. This one from Samurai Gamers is a good help.
Check out the rest of our 
tips & guides
to find our other video game tips and guides