Annapurna Interactive have delivered something different and it is spectacular. Released on September 9th for Apple Arcade, Xbox Series X/S GamePass, Xbox One and Microsoft Windows, The Artful Escape delights every sense you have and even those that you don't!
The Artful Escape Delights Every Sense
Psychedelic, Beautiful Madness
Sometimes it is a wonderful thing as a gamer to find a single player game that takes you away to another place and The Artful Escape does just that and you can do it without the need for any 'extras.' Colours, flashing lights and music are the order of the day in this trippy platform game.
---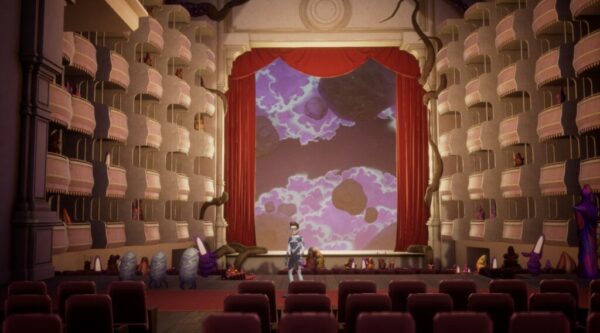 ---
What's It All About?
Francis Vendetti is the main character who is the nephew of former music legend Johnson Vendetti but Francis wants to make a name for himself in his own right and initially he is set on being a folk singer. With Buddy Holly glasses,  brown jacket and bad hair he is feeling flat but his world is about to be changed.
Guitar Hero
Whilst The Artful Escape is billed as a platform game I am not certain it really is a game but more of an experience. You don't need guns and super power ups here but you do need your guitar and a sense of rhythm.
Pressing and holding the X button (on Xbox) allows Francis to play his guitar but it's when you have to use it to tackle bosses and create various effects that it delivers. I simply do not want to tell you the effects that can be created because you have to experience this for yourself.
---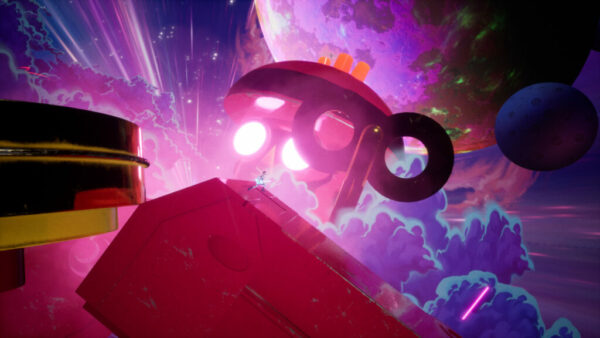 ---
Bounce
You slide down purple ice mountains and go from the real world to another dimension and back again and the whole thing is just like being stuck in a giant kaleidoscope and one that you might not want to leave.
At times you will need to hit the right buttons to play a riff but what really appeals here is that rather than having to be spot on you have freedom of expression so you can hold buttons for longer and change things up to create a bit more personality.
From the Mind of Johnny Galvatron
Johnny Galvatron, I will be honest I didn't know of him and consider myself to have a very eclectic taste in music, is the mind behind the game and it doesn't take too much to realise he loves David Bowie, glam rock and Bob Dylan in equal measure with Sgt Pepper's Lonely Hearts Club Band thrown in for good measure.
---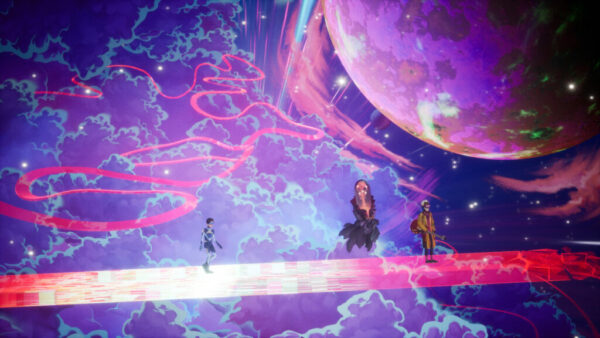 ---
The Artful Escape Delights Every Sense and Sensibility
Here we have a game that I can say should be played at least once by everyone who loves their games relaxing and that will bring a smile to your face with every twist and turn.
The only downside is that anyone who hates music will struggle here but I suspect that may be a mere few.
Annapurna Interactive have delivered a delightful game, a fabulous game, a psychedelic adventure that simply is an experience to behold and then some.
Psychedelic supremacy has arrived. Now where's my Fender?!
Final Verdict
9/10
---