As someone with bi polar disorder myself I am always interested and intrigued when games come along that deal with mental health. In this Sea of Solitude: The Director's Cut review, I go hands on with this potentially traumatic journey. (Game Reviewed on Nintendo Switch)
Sea of Solitude:The Director's Cut Review
Depression and Gaming
The world of gaming has had a rough ride over the years when it comes to media attention. Violence on the streets and gun crime are just two examples of where the playing of video games has been blamed for its portrayal of such things. During lockdown though, gaming has had a much better press as people have found the medium useful for socialising and escaping from isolation.
Isolation and depression are huge issues and approaching them via video gaming is a positive move; it is something we are starting to see much more of and the more the issue is discussed and shared, the more chance there is of ending the stigma that still exists.
---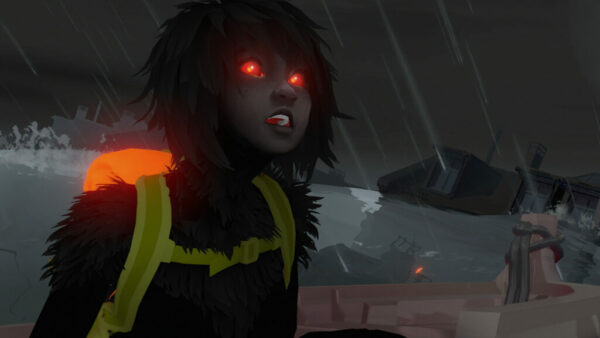 ---
It's O-Kay to Not be O-Kay
You take control of Kay who is filled with self doubt, lacking in self confidence and struggling to make decisions when they are presented to her. The gameplay takes the form of a platform game through an open world environment but when I say platform style game I do not mean Sonic the Hedgehog. Nothing here is remotely as fast. This a game about a real life struggle for many and is suitably pitched as melancholy and steady.
Let Your Imagination Flow
The platforming itself is a bit of a let down and there is some awkward lag from the controller to the action on screen especially when you look to jump and there is a split second of pause before the action takes place. You feel like you are in a state of suspended animation which may well describe feelings of depression but it doesn't quite work when it comes to the gameplay but hopefully this can be fixed with a patch.
The environments that you find yourself in are often wild and varied and it is an area in which the game really does excel. As Kay becomes more angst ridden the more harsh the weather can become, and as you fight against the rain, wind and even waves, there is a real sense of an uphill battle. The game has captured the feelings of depression really well and in many ways I found this to be incredibly moving.
No Punches
The developers have not held any punches when it comes to Sea of Solitude: The Director's Cut and some of scenes, I will warn you, can be upsetting especially if you are familiar with depression as a sufferer or even a carer for someone with the condition.
The scene that really stands out as being brave, bold and in an ironic way realistic through its fantasy is in the school where you face bullies. As Kay you are small and feeble whilst monsters are huge, overpowering and aggressive. A sense of dread and terror is so well captured that by the end the section I felt the adrenaline releasing itself through my body. The attention to detail of the illness is of the highest quality.
Superb Writing
Without a script you have no story to tell but thankfully here we have a superb script and really strong voice acting. You feel drawn to the characters and the whole atmosphere and if this were a TV programme it would be up for awards I have no doubt. Sensitive and poignant, brutal yet understanding. It is no easy task to pull off but it has been done so, so well.
Get Ready to Rumble
HD Rumble is a feature that I still feel has not been utilised anywhere near enough on the Nintendo Switch but this game has one of its greatest examples of how it should be done. Kay gets angry and frustrated throughout the game and when she decides to take her feelings out on a brick wall, the HD Rumble feature makes that tension really palpable. It almost made me feel uneasy such was the realism of it and this is exactly how you make use of a tool at your disposal.
Verdict – Lift Me Up
This is powerful stuff. A world of light and dark, a world that feels familiar and unsettling.
Sea of Solitude: Director's Cut is an incredible journey as well as being a well thought out game. I highly recommend this to any gamer and I praise anyone who stands up for mental health and gets it out there to be discussed and understood.
The Last Word on Gaming Site and Last Word on Sports Network stand together against all forms of discrimination.
8/10
---