This quick guide will show you how to get ready to Grav Jump in Bethesda's epic RPG, Starfield and how to make it work. Starfield is the first game from Bethesda in 25 years to feature a totally new world. Set in space, the world is huge and exploration is key.
Read More: Best Teams to Rebuild in NBA 2K24
*Note: The content in this article is accurate as of the time of writing and does not account for any future updates to the game*
Power Up The Grav Drive in Starfield
Between The Stars
Traversing space and warping between planets is a major element of Starfield and for the most part it's not too tricky to master. There are however times when you will need to do a little extra, and in the early stages it can be a tad confusing as to how to get to where you need to be.
Grav Drive
Once in your spacecraft, you will learn about the HUD and to the left is where we need to look here. There are six bars and each can be increased or decreased. Your GRV will start empty but soon you will need to add at least two bars to it.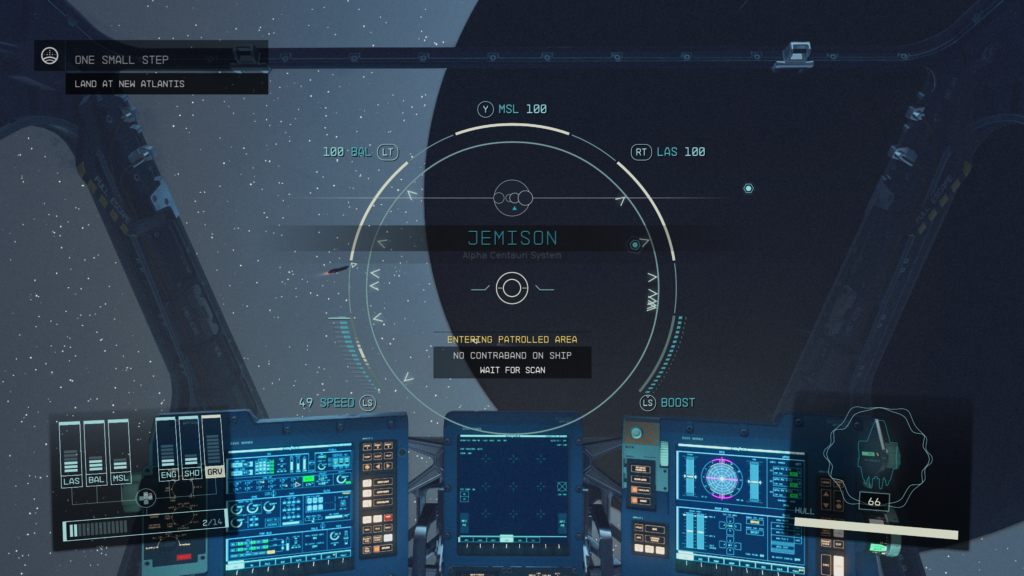 Read More – Lies of P Motivity vs Technique Explained
Adding and taking away power from other areas is done by using the D-pad.
No Power, No Panic
When you see the message in red saying 'Grav Jump Pending' that is your signal to move power around. Once you have two bars on the GRV bar, you will be ready to head off to your next destination and with speed like the Millennium Falcon, your exploration continues.
Read More – Find Out LWOGaming's Most Wanted for September
That is all for this Starfield Grav Drive guide. Did we omit anything? Is there any other Starfield content you'd like to see from us? Be sure to chime in and let us know.
Check out the rest of our tips & guides to find our other builds and tips for games across all genres including NBA 2K, MLB: The Show, Smalland: Survive the Wilds, Demonologist, and more.
Stay tuned to Last Word on Gaming for all the latest gaming news and reviews You can always count on LWOG to be on top of the major news in the gaming world, as well as to provide you with analysis, previews, videos, interviews, and editorials on the world of video games.