David Hayter, the voice of Naked Snake and Solid Snake from the Metal Gear Solid series took some time to talk to Last Word on Gaming. We spoke with him live from the expo floor of Fan Expo Chicago and talked a bit about his career, screenwriting, and of course Metal Gear Solid! The full video can be found below.
David Hayter Interview Live From Fan Expo Chicago
We spoke about a few different things which can be found in the video. Here are the highlights.
-Fan interactions at conventions and panels
-How he became Solid Snake and the evolution of the character and himself
-Favorite lines from the Metal Gear Solid series
-Differences between voicing Solid Snake and Naked Snake
-His favorite Metal Gear Solid game
Thank you to David Hayter for taking the time to talk to us! Thanks for watching and in the words of Solid Snake…. "You're pretty good."
Stay connected with David Hayter on Twitter, Instagram, and request a Cameo from him here.
About Fan Expo Chicago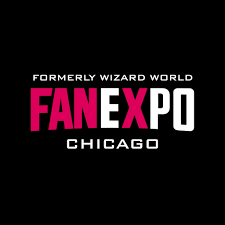 Formally known as Wizard World, 2022 celebrates 50 years of comic conventions in the greater Chicago area. Fifty years ago Nostalgia '72 took place at the Donald E Stephens Convention Center in Rosemont Illinois, just outside of Chicago. Nancy Warner who was a local school teacher and collectibles dealer assembled 2,000 comic fans for the first comic and collectibles convention in the midwestern United States.
2022 celebrated 50 years over four days of all things gaming, cosplay, comic books, sci-fi, fantasy, and more. Although the convention has grown the goal is still the same. To celebrate all things comics, collectibles, pop culture, and more.
Leave your comments in the comments section below and let us know your thoughts!
Stay tuned to Last Word on Gaming for all the latest gaming news and reviews. Follow us on Facebook, Twitter, and join our Discord Server.