Former Green Bay Packer Ahman Green hosted a live version of his podcast Ahman Green's Gamers Lounge at Fan Expo Chicago. We caught up with Green after the podcast and learned more about his transition from the NFL to the world of competitive gaming. The full interview can be found below.
Ahman Green Interview Live From Fan Expo Chicago
We spoke about a few different things which can be found in the video. Here are the highlights.
-His experience at Fan Expo this year in Chicago
-How he started as an esports coach at Lakeland University
-How gaming was his way to relax during his time in the NFL
-Coaching and teaching college students
-Things he learned in the NFL that he took to competitive gaming
Thank you again to Ahman Green for taking some time to chat with us!
Find the latest episode of the Gaming Lounge here. Keep up with Ahman Green on Twitch, Instagram, Facebook, and Twitter.
About Fan Expo Chicago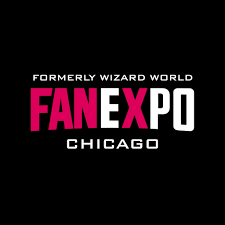 Formally known as Wizard World, 2022 celebrates 50 years of comic conventions in the greater Chicago area. Fifty years ago Nostalgia '72 took place at the Donald E Stephens Convention Center in Rosemont Illinois, just outside of Chicago. Nancy Warner who was a local school teacher and collectibles dealer assembled 2,000 comic fans for the first comic and collectibles convention in the midwestern United States.
2022 celebrated 50 years over four days of all things gaming, cosplay, comic books, sci-fi, fantasy, and more. Although the convention has grown the goal is still the same. To celebrate all things comics, collectibles, pop culture, and more.
Leave your comments in the comments section below and let us know your thoughts!
 Stay tuned to Last Word on Gaming for all the latest gaming news and reviews. Follow us on Facebook, Twitter, and join our Discord Server.