Life is Strange has become something of a cult hit series among gamers in recent years. For many, the game embodies most of us as players – with the games typically following stories involving young, college aged teenagers placed into fantasy situations involving the gift of superpowers. Yet, whereas the term "superpower" might give oneself the natural connective thought of "superhero", this is very much not the case – the protagonists in this series are very much real people with one superpower, as opposed to a crime-fighting, cape-wearing superhero with a superpower.
Life is Strange Remastered: New Edition Beautifully Rewinds Time
Title: Life is Strange Remastered
Developer: Deck Nine, DontNod Entertainment
Publisher: Square Enix
Players: 1
Genre: Adventure, Puzzle Action Game
Platforms: Xbox Series X and Series S, PlayStation 4, Google Stadia, Microsoft Windows, Xbox One, Nintendo Switch, PlayStation 5
Release Date: February 1st 2022
Arcadia Bay: Beautiful as Ever
The game which started it all, titled simply (and appropriately) Life is Strange, originally dropped in 2015 and for many gamers, this writer included, it connected on a personal level. A socially-awkward university student with a bit too much extra time on one's hands meant that the appeal of chief protagonist Max Caulfield was one most other protagonists are unable to achieve. Life is Strange, though a Square Enix game, is very similar to many of the Telltale, story-driven games of the mid-2010s – games such as Telltale's The Walking Dead and The Wolf Among Us were both able to connect to the gamer in a way which most others simply cannot.
Life is Strange perhaps achieved this to an even greater extent as, despite the typical animation style we have become accustomed to with Square Enix, the world felt far more closer to home than post-apocalyptic Georgia and the mythical Fabletown. The characters, too, remain relatable; every single one of us either knows or is a Max or Chloe – unfortunately, there are also plenty of Mr Jefferson types in the world.
---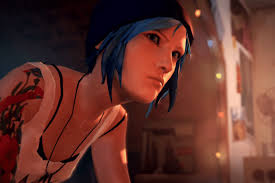 ---
The latest remaster of Life is Strange – which kindly includes Life is Strange: Before the Storm, both of which were free for players who purchased a special edition of Life is Strange: True Colors – is an excellent update for a game far-deserving of looking as good as it plays. Let's make this point clear: Life is Strange contains one of the all-time great video game stories. Max's sudden gift of being able to rewind time; her rejuvenated friendship with best friend Chloe and the underlying Twin Peaks style murder-mystery hidden within Arcadia Bay each make Life is Strange an excellent, well-made and finely voice-acted game equally capable of making you question, laugh and cry.
With this remaster, you can feel each of these emotions but with the added bonus of being able to further enjoy what is a well-designed, often beautiful game where the scenery can be enjoyed in spite of its Square Enix style graphics – similarly to the Campo Santo game Firewatch which, despite being a game not known for its realistic graphics, it contains a world equally as beautiful as a Red Dead Redemption 2 or God of War.
Equally brilliant is the original soundtrack which is, thankfully, entirely present in this remastered edition. From the game's opening Syd Matters track, To All of You and Obstacles to the Jonathan Morali track Golden Hour, the games folk-like, acoustic music helps to further enhance what is, indeed, a beautiful world. The quirky, unique, almost indie style of music greatly fits what is absolutely a quirky, unique game excellent in all facets. For most players, this is a soundtrack which leads you to searching on Spotify for the artists who perform the songs you will quite easily find yourself humming along to.
---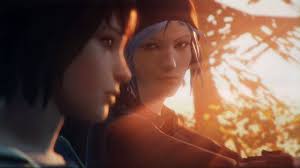 ---
Speaking personally, the original Life is Strange was already an all-time favorite game. With playing through a Remastered edition seven years after having played through the original, with all of the life experience gained since then, there was always the potential for the magic being lost. However, what was felt during the original playthrough – the range of emotions and the feeling of sorrow, loss, happiness and fulfillment – was all felt again with this edition, only this time with a look fit for the 2020s.
LWOGaming – The Final Verdict
10/10
For any fans of Life is Strange – whether an original fan or a newer fan who might not have even played the original – this remastered edition is a perfect addition to your Life is Strange collection and can easily make you fall in love with Arcadia Bay all over again. Whereas some remasters possess the potential to actually diminish the charm of the original game, this one does not do that – also largely benefiting from constant updates which have, at least for myself, kept any bugs and glitches at bay.
If you want a story-driven game that makes you feel a mix of emotions, this game is for you. If you are someone longing to walk through Arcadia Bay and all its mysteries once more, then what are you waiting for? A "hella" fun time awaits all who wish to pursue this remastered title.
Stay tuned to Last Word on Gaming for all the latest gaming news and reviews.