Ethan Gach of Kotaku is reporting that Activision Blizzard Employees, in representation by the ABetterABK worker group, have filed a lawsuit against the company for union-busting, interference, and intimidation practices. ABetterABK and partnering body CODE-CWA have presented the lawsuit to the National Labor Review Board in order to protect employees from retaliation from Activision Blizzard. This is coming off the heels of the lawsuit filed by the California Department of Fair Employment and Housing, whose investigation discovered women were sexually harassed and abused. Employees of the company had a one-day walkout due to the company's response, or lack thereof, towards complaints of a wild, chaotic working environment.
Activision Blizzard Employees Sue Company For Preventing Them From Unionizing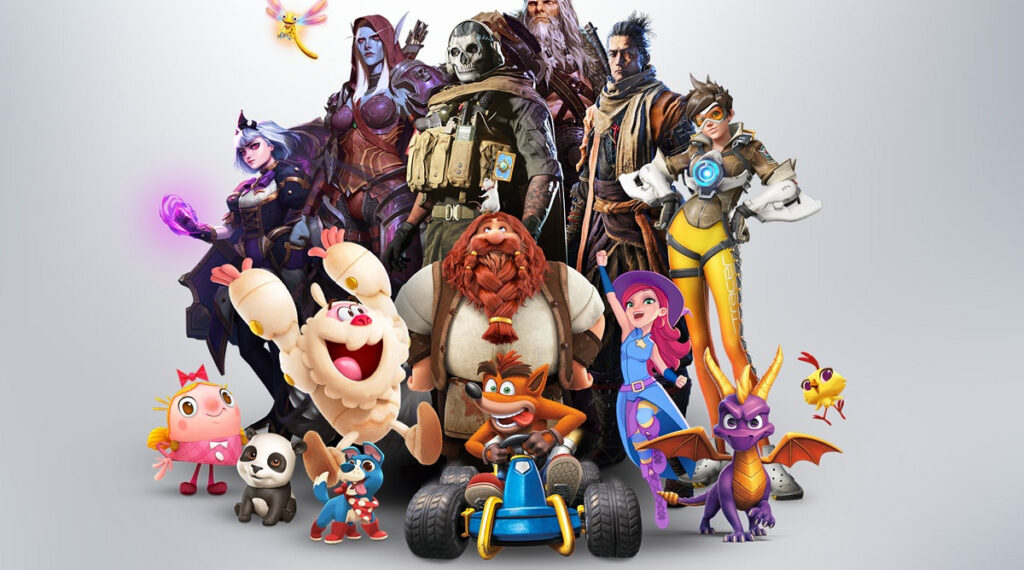 If the groups representing the Activision Blizzard employees were to win, the landscape of behavior for the gaming industry would change for the better. Employees want better hiring practices, better pay transparency, and the end of forced arbitration among other things. The pure dominance and bully attitude of corporations would be brought to task for the public to bear witness. The fact that CEO Bobby Kotick hasn't responded, or released a statement, is very telling. The company has instead hired a law firm, WilmerHale, who specializes in fighting off Unionization. It seems Activision Blizzard would rather subdue the employees' rebellion than try to appeal to the public to their side of the story. One employee told Vice's Waypoint that the outspoken ones have already been centered out and targeted.
A Fight For a Needed OverHaul of Archaic Behaviour
The recent lawsuits have uncovered a very disturbing trend of behavior that can have labels such as chauvinistic and racist. Women have been exposed to sexual assault and abuse, setting back women's rights in the gaming industry for many years. Little to no action has been taken by superiors or management, letting the inmates run the asylum. A ruling in favor of the unions would create legal accountability for management to take action and make the workplace a safe and viable place. However, the fact that management was shown to have known about this behavior and still not have taken action, shows either an accepted lack of responsibility or an agreement in the behavior. What is even more disturbing is the company's lack of response and immediately going towards hiring a law firm.
Last Word on Gaming Viewpoint
The proverbial stuff may have finally hit the fan and tensions have boiled over. The fight for diversity, women's rights, and a safe work environment has become very public at Activision Blizzard, but this is all a necessity for growth and evolution. The exposure of imbalance in the industry now can be properly corrected. However, years of misogynistic and racist behavior can't be scrubbed away overnight, it will take time and a cultural reset. Companies with power and money do not like to be backed into a corner and forced to fight from a point of weakness, which is why this may get much worse before it gets better.
---
Join in more chat with the Last Word on Gaming team and other gamers at our Discord server.