The live streaming platform Twitch made a stand against unlicensed gaming – by banning some unregulated casino sites from its platform.
Twitch is primarily focused on video game streaming, although it has expanded to include other forms of content as well. 
It launched in 2011 and quickly gained popularity among gamers. 
Twitch allows users to broadcast gameplay live to an audience. This means watchers can watch the stream and interact with the streamer through chat.
Originally, Twitch focused on streaming gaming-related content, but has diversified to include creative arts, music, talk shows, and even in-real-life "IRL" streaming. 
It has become a prominent platform for international content creators to share their talents in an unrestricted way. It allows them to interact freely and unedited with viewers and build communities.
Twitch offers extra features such as chat rooms, emotes (customizable chat emoticons), subscriptions, and donations. This allows enthusiastic viewers to support streamers financially. 
Also Twitch has a partnership and affiliate program, to provide monetization opportunities for streamers through ads, subscriptions, and other financial means.
All these developments mean that in recent years, Twitch has gained mainstream recognition. It has become one of the largest live streaming platforms.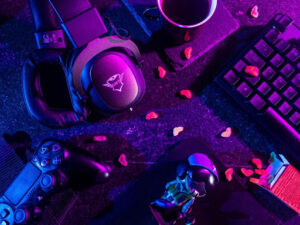 The policy change.
Twitch set a new precedent when it announced its policy update prohibiting streaming of some unregulated sites last year. 
It targeted slots, roulette or dice games not licensed in the U.S. or regulated by other robust consumer protections. The move went into effect in October 2022.
Bosses at Twitch announced that it would ban the streaming of these controversial types of operators. Unlike a trusted online site like casinos.com, Twitch was becoming a platform for rogue unregulated gambling sites.
Twitch spokespeople say the move is designed to protect its users from potential harm from these unregulated sites.
The live-streaming platform is owned by the giant Amazon corporation. It announced its new policy in a statement issued on Twitter.
The new ban blocks users from streaming any gambling like slots, roulette and dice games if they are not properly licensed in the US 'or other jurisdictions that provide sufficient consumer protection.'
The change is not all it seems though. Yes it can be justified by the stated altruistic aims – but it only happened after some of Twitch's top streamers threatened to stop using the platform entirely and boycott it – unless it stopped streaming the unlicensed gambling streams.
In fact, the platform has suffered from criticism of its gambling policies for a while. Twitch was facing a imminent serious backlash from its users and leading streamers.
Some of the platform's biggest streamers, like Imane 'Pokimane' Anys and Devin Nash, had threatened to abandon the site altogether in the peak week of Christmas. Nash had publically said: "Gambling is horrible for the platform."
Many Twitch users had been particularly angry after an incident when a popular streamer on the site had made a tearful announcement. He confessed that he had scammed his Twitch followers out of thousands of dollars – to pay for his own gambling.
Incidents and statements from other leading streamers fuelled the controversy. At first it seemed Twitch was determined to ignore appeals to change its policy on unlicensed gambling. 
Many were claiming that this anything-goes policy could result in harm to users. There was particular concern about some of Twitch's younger users receiving such free exposure to the unregulated operators.
Many users were relieved when Twitch's announcement detailed sites that would be banned. The new policy targeted certain specific unlicensed operators. 
The list of banned sites includes Roobet.com, Stake.com, Rollbit.com and Duelbits.com.
The platform added that it would continue to monitor its own output and identify other unregulated operators that could be banned in the future too.
The company was anxious to point out however that it would not be banning sports betting, poker or fantasy sports betting like fantasy football leagues.
Twitch said: "Gambling content on Twitch has been a big topic of discussion in the community and something we've been actively reviewing since our last policy update in this area.
"While we prohibit sharing links or referral codes to all sites that include slots, roulette or dice games, we've seen some people circumvent those rules and expose our community to potential harm."
The existing guidelines of Twitch already prohibit any streamers from referring its viewers to sites that include slots, roulette or dice games or sharing affiliate links or referral codes to such sites. 
It's hardly likely to be the last word on this issue as the grey area of unregulated sports betting remains. There are other topics like video games that use gambling components like loot boxes.
Twitch may have opened the door for more comprehensive discussions about the future of all online gambling – and the need for full regulation and control to protect users.