Triheart Studio's Golfie, a unique mini golf game that blends deck-building and roguelikes has launched on PC via Steam Early Access with a special 20% launch discount.
Golfie Releases on PC with Early Access
Golfie is a brand-new take on mini golf featuring a fun and tactical deck-building system where shot cards are collected and combined with wild results. Players will need to use all of their skill to beat courses of 18 procedurally-generated holes spread across four distinct biomes.
Each run in Golfie requires strategy, planning, and skill by building unique decks which can unlock incredible new ways to play. Card powers can vary from increasing the distance or elevation of a standard shot, through to out-of-this-world abilities and power-ups which can be combined to dazzling effect. But be careful: finish over par or fall into traps and players will lose energy – and once it's depleted, the run is over.
Golfie features: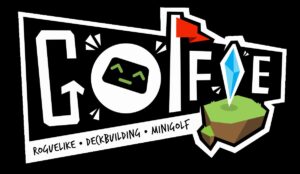 Four distinct biomes such as Cherry Garden and the Dungeon to pitch and putt your way through
Procedurally generated nature of each hole, meaning no two courses are the same
Cards, coins and perks to collect on your way to golfing glory
Incredible shot synergies which can result in extraordinarily powerful ways to play – can you get a hole in *none*?
Entirely randomised courses or compete against the world in Daily Runs, which offer one chance to play the same course as the rest of the world
Free play mode offers mini golf without the pressure
Golfie will continually evolve during its Early Access phase with planned content updates including online multiplayer (scheduled to arrive in the Summer), expanded card powers and perks, plus a new series of hazards which will challenge even the most experienced players.
Leave your comments below and let us know your thoughts!