In our first video, I have taken charge of the UpSpec Gaming XScreen, a screen you can pop onto your Series S console and play whenever the big screen is not available to you. You can even take it on the train or anywhere with a power socket. So whilst its not exactly gaming on the go, it is a great alternative for taking your console with you.
UpSpec Gaming XScreen – Video Hands On
Great Product
The UpSpec Gaming XScreen isn't cheap coming in at around £250 and you need to be aware you will need to pay a duty charge when it arrives but it really is a great product. It's light but sturdy and once you install it, which will take less than a minute, you will quickly see that it looks like it should have been born with the Series S at launch.
---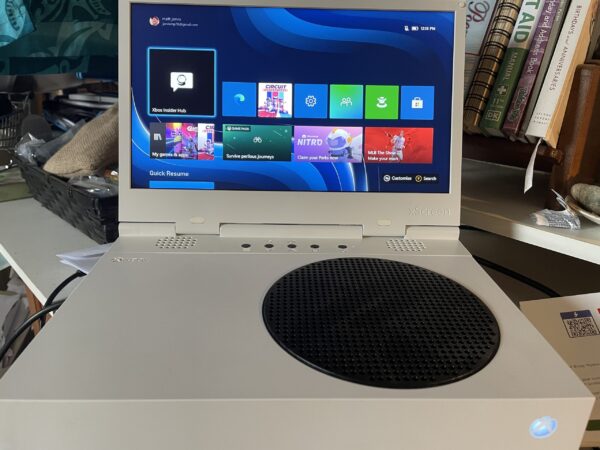 ---
In fact Microsoft are said to be taking a keen interest in the product and the team at UpSpec Gaming deserve every success with this.
The screen is clear, crisp and looks great.
UpSpec Gaming XScreen –

The LWOGaming Verdict
Put simply this is brilliant addition for a brilliant little box of tricks. It is pricey but if you can afford it it really is worth every penny.
9/10
---
Don't forget to leave a comment and follow Last Word on Gaming for all your video gaming news, reviews, analysis and more!