A day after announcing what would be available for Xbox Game Pass for the first part of the month, the Xbox Wire team announced something even bigger, Ubisoft Rainbow Six Extraction will be available on Day One for Xbox Game Pass and PC Game Pass.
Xbox Adds Another Major Third-Party Game with Ubisoft's Rainbow Six Extraction
After having both Outriders and Back 4 Blood on the service for their respective launch days in 2021, Xbox is doubling down by having two co-op shooters available within a week of each other. The Previously announced The Anacrusis from indie team Stray Bombay is coming on January 13 and then Rainbow Six Extraction releasing on January 20.
Rainbow Six Extraction is a 1-3 player co-op PVE shooter with 12 different maps, 13 randomized mission types, and 18 distinct operators. Each operator has its own advantages depending on the mission type and each map will have three different subsections as well. Each subsection promises to be more difficult than the previous one with numerous amounts of Archeans to take out and a nasty Sprawl infestation too. So not only are you battling against moving enemies but also a black gunk that is literally everywhere, which slows you down if you don't deal with it. After completing a subsection you can bank everything you've earned and then use that to upgrade your operator's abilities as well.
Could Ubisoft + Be the Next Big Deal for Xbox?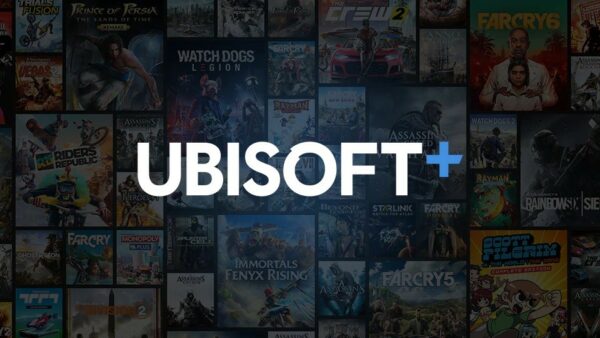 Ubisoft also promised more details in the future on Ubisoft + coming to the Xbox Platform. We'll have to see if this means that it will be available only as a separate app or if there will be some kind of combination with Xbox Game Pass similar to their EA Play deal. Considering the plethora of subscription services that are available, asking Xbox gamers to pay another hefty price for another subscription seems like a tough ask quite honestly. Perhaps the inclusion of Rainbow Six Extraction is part of a testing ground to see if maybe they'll make a deal in the future?
In case you aren't aware, Ubisoft + is a subscription service that gives you launch day access to new releases and a back catalog of over 100 titles for PC and cloud services like Google Stadia and Amazon Luna. PC Access costs $14.99 (USD) monthly and PC and Cloud-based access together cost $17.99 (USD) monthly.
You'd have to imagine Ubisoft probably wouldn't be announcing something this far in advance if it was meant to just be available on Xbox's cloud service. So, I'd expect the Xbox consoles to be included in whichever form of a deal is reached.
What's Also on Xbox Game Pass This Month
As I mentioned earlier, Xbox just revealed their lineup of games coming to the service for the first part of the month, which includes a variety of indie titles and a major contribution from their EA Play deal.
Already available are Gorogoa, The Pedestrian and Olija.
Coming on January 6 is the multiplayer game Embr, the return of Outer Wilds, and the full release of Mass Effect: Legendary Edition as part of the EA Play deal.
Then on January 13 is the wonderful indie title Spelunky 2 and the aforementioned The Anacrusis.
So even though the new year just started there's a lot coming down the pike to play. Be sure to stick with Last Word on Gaming for all of your gaming needs.