The FUT Birthday promo is here and with it comes a team filled with players who have boosted skill moves and weak feet!
It is Time for the FUT Birthday Promo!
Team In Full
Here's the team in full before we take a quick look at a few of the standout players: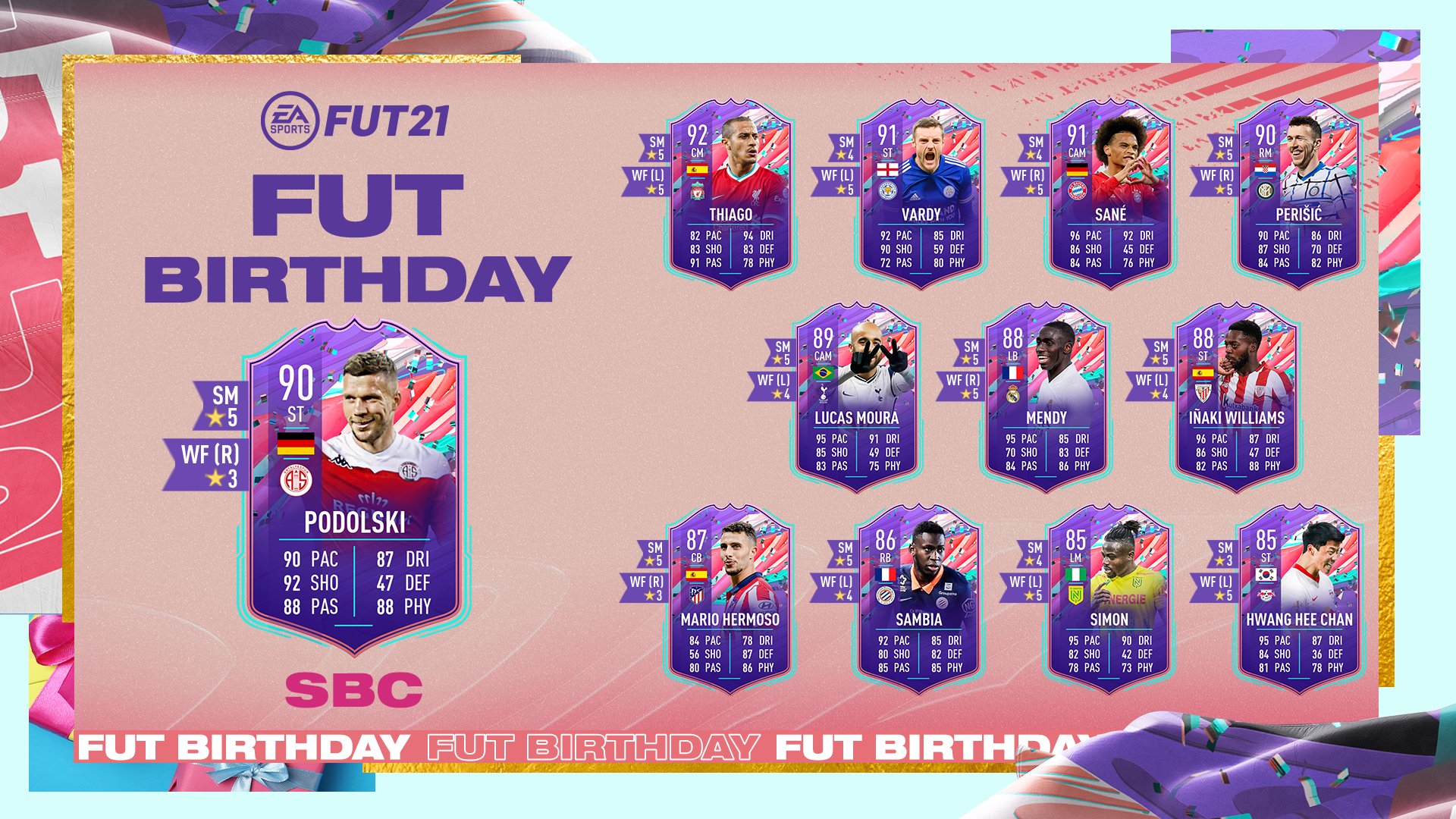 Thiago
Having not received an upgrade on his Ones To Watch card, this new Thiago card is a must have for any Liverpool fan. Now that he has entered the Gullit gang, he is perfect to play as a secondary CDM or box-to-box midfielder and will rarely misplace a pass. Hopefully he will settle around 500k and for that price he might be fun to pick up!
Mendy
Maybe the standout player of the whole team, the base Ferland Mendy was already in the starting XI of everyone's weekend league teams, and with this skill move upgrade, he becomes even more meta. For all the 5-3-2 players out there, he is the perfect LCB or LWB for your team.
Leroy Sane
Having guided me to Elite two years ago, this Leroy Sane card got me excited for the promo. With a now 5* weak foot, from CAM he will be perfect to control the game and be the unpredictable player you need. I'll be doing all I can to get him from some upgrades.
Sambia
One of the most interesting cards from the promo, Sambia was previously seen in a Silver Stars objective. As with most of the Silver Stars cards, he was rather unusable, but with the new and improved 5* skills and 4* WF, he looks like a cheap beast at RB.
The Last Word on Gaming Viewpoint
The FUT Birthday promo is usually one that breathes life back into FIFA, but this year it seems to have faltered, reusing some old cards instead of choosing some new ones. I'm a huge fan of the Podolski SBC however and am excited to use him this Weekend League! But overall, roll on Team 2 and some more good SBCs…