The Call of Duty: Black Ops Cold War season two trailer released today. With it, came lots of interesting new items. This looks to be an action-packed season for the latest game in the COD franchise, as it brings new multiplayer, zombies, and Call of Duty: Warzone features. However, these won't all be out on release. The season is set to drop on February 25th.
When one chapter ends… another begins.

🧟‍♂️ A massive, all-new Zombies experience.
👥 Four New Operators
🔫 Six New Weapons
🗺 New MP Maps
🚢… #Warzone

Get ready for Season Two of #BlackOpsColdWar and #Warzone. Available on all platforms February 25th. pic.twitter.com/nPQebfO1HR

— Call of Duty (@CallofDuty) February 18, 2021
Black Ops Cold War Has Tons of New Content Coming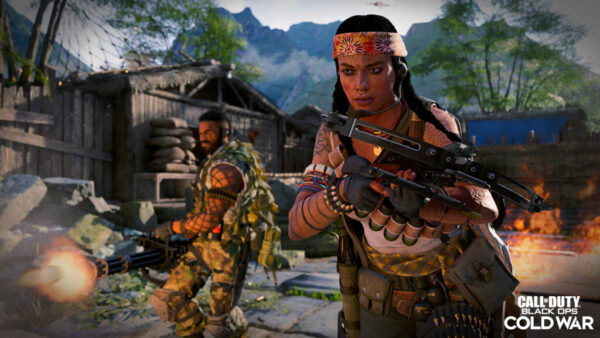 Coming in Season Two
Fans will have lots of options over the next two months as season two rolls out for Black Ops Cold War. Because there are new aspects in each of the gameplay sections to explore. Those who love multiplayer will get to experience new 6v6, multi-team, and gunfight maps. Also, anyone who is into zombies gets a new zombies map that once again looks to push the boundaries for zombies gameplay. Even Warzone looks like it will be getting at least some kind of map update. Plus, all of these game modes will also have new guns.
Additionally, there will also be 100 more battle pass tiers and more prestige levels for people to go through. This way, players can keep working towards something as they level up. However, it is unclear when all of this will be dropping, as Activision usually doesn't drop everything right away. The new maps and possibly even zombies mode are usually mixed in as the season goes along. This is done to keep people on edge and keep the gameplay new and entertaining over a two-month span.
Most Exciting Additions?
As always, new operators should be lots of fun for players. With four new playable characters coming in, there will be no shortage of skins to unlock. The Warzone aspect is also very intriguing. One of the criticisms of Warzone is how little the map has changed. They introduced a train and a subway system. However, both of those were pretty big flops as no one really uses them.
Adding new locations such as a boat, which appears to be what they have hinted at so far could be massive. Additionally, changing other parts of the map may go a long way too. Overall, what are you most excited about? Zombies? Warzone? Multiplayer? Let us know in the comments.