The online casino industry has cemented its position as one of the fastest-growing industries in the world with another record-breaking year in 2021. In fact, gross gambling yield was up a whopping 18.4% on the previous year with a total of £6.9 billion. This is due to a number of factors drawing in new players, including better broadband and mobile internet speeds, better games, and new features like live gaming.
More than half of this money was generated by the online gambling industry, and 75% of that came from online slots alone. Online slots are the most popular choice for players because they do not have a bunch of complicated rules that need to be learned in order to play – you simple click a button and the game begins.
Because online slots are so popular there are hundreds of new games released every year. You might wonder how many different versions of the same engine there can possibly be; it's just spinning reels after all, isn't it? While the programmers can tweak the RTP and volatility of each slot, it's the visual designers who are really responsible for the huge variety of online slots on the market, because each new game has its own unique take on a popular theme.
Popular Slot Themes
In order to help players, differentiate between games and find one which appeals to them, online slot designers use themes to create characters, atmosphere, and symbols for their games. Popular themes include animals, horror, adventure, and ancient civilisations.
Slot themes help players to get fully immersed in the experience. Often, they tell a story, for example, Gonzo's Quest 2 has players trying to unlock the doors to a lost city by lining up Mayan faces. This sounds like the kind of puzzle you'd find in adventure films and video games; except this time you can win real money from succeeding! There are loads of different adventure slots because players love the theme. It's instantly recognisable and helps transport players into another world where they feel brave and strong.
Ancient Civilisation themes are popular for a similar reason. Egyptians, Romans, Greeks, and Vikings all appear on the reels, taunting players with their fabulous treasures. Often the gods get involved too, making players feel like they are taking divine riches. These themes are all familiar to us because they are commonly taught in schools. Developers know that players are more drawn towards familiar and nostalgic themes, which is why historical imagery is so evocative.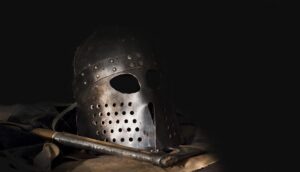 Slots that use imagery and music licensed from popular culture like musicians and movies also play on this idea. When faced with pages of slots to play it can be daunting, but the ones which are going to appeal most are those that remind players of a good time. Bands like Kiss, Motorhead, and the Beatles all have slots themed after them, as do movies such as Dracula, Psycho, and Friday 13th. Fans can relieve some of their favourite moments and songs, all while trying their luck at winning some money.
But not all slots try and appeal to a sense of nostalgia to get us to play, some of them just have to be attractive in their own right. There are tons of cute slots out there, with cartoon animals, leprechauns, fantasy creatures, and even beautiful sparkling gems. Proof that it's not just horror and adventure fans who like to spin the reels, these games continue to prove popular, with classics like Starburst consistently ranking amongst the top ten online slots.
The Future of the Online Slot Market
Eventually, the market has to slow down, because there won't be enough new players to sustain such rapid growth, but signs indicate that we're not at that point yet. There are dozens of online slot sites in the UK to choose from, all offering excellent sign up bonuses, thrilling games and a top class user experience, all leading to a highly competitive marketplace. There are so many great options for where and what to play that new players are being enticed to join every day.
Developments and advancements in technology are also having an effect on the online slot industry. Most slots are now maximised for smartphones because developers know that players like to play on the go, and 5G mobile speeds allow them to do this. The switch to touchscreen from a mouse and keyboard has also introduced more features into slots, as players can now physically spin and hold reels with the touch of a finger.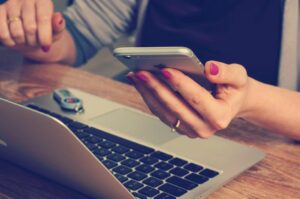 Technologies like virtual reality and augmented reality are also beginning to filter into the world of online slots. You can already access virtual reality casinos through vr headsets. These transport you to digital replications of real-life casinos, letting you play in Las Vegas, Atlantic City, and Macau, without leaving your living room. This is a huge growth area for the online slot industry and one of the most exciting developments going forwards.
In Summary
Players are attracted towards online slots whose themes mean something to them. It could be that they replicate a favourite hobby, movie, or period of history, or the graphics are in a style they find visually appealing. This is why there are so many popular slot themes to choose from – there really is one for everyone.
Leave your comments below and let us know your thoughts!