In this Tiny Tina's Wonderlands review, I take on a spin off from the Borderlands series of games and it turned out that this is anything but tiny and in fact a wonderland of a game.
Tiny Tina's Wonderlands Review – Size Doesn't Matter
Title: Tiny Tina's Wonderlands
Developer: Gearbox Software
Publisher: 2K Games
Players: Single, Multiplayer
Genre: Action, Role-Playing, FPS
Platforms: PlayStation 4, PlayStation 5, Xbox One, Xbox Series X/S
Release Date: March 25th 2022
Assault on the Senses
Wonderlands is set after the Tiny Tina's Assault on Dragon Keep expansion but nothing could have readied me for what I experienced here. If Will Smith gave Chris Rock a slap around the chops then Tiny Tina gave me a full on punch in the smacker. There is a bit of setting up to do in the beginning but once the opening scenes begin I was wowed. I could feel the game, the atmosphere and that is always a good sign.
---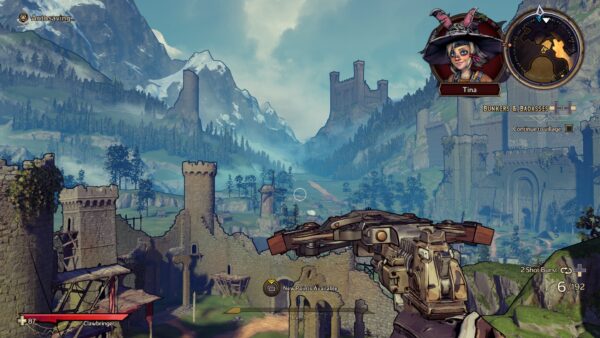 ---
Tiny Tina – A 90's Cartoon Feel
The game reminds me very much of Dungeons and Dragons in looks and I don't mean the vidéo or board games but rather the 1990's cartoon series. Now I know that will leave some people dumfounded but a quick glance at You Tube will help you out. Everything has a bold outline as if drawn with pen and the whole look is both charming and captivating. You are in the first person and immediately feel immersed in your surrounding. The control mechanism is introduced through tutorials and unlike many games they take place as you start your journey. I hate those games where the tutorials take place in some stupid waste ground.
Character Classes
I really enjoyed being able to mix and match the character classes and it's the first time that this option has been available in the Borderlands series whether that be the main games or spin offs. Hero points allow you to upgrade your avatar and it's a neat touch. The loot boxes are vast in TTW so you really can fill your boots! Money, armour, weapons are aplenty and you will want to make the most of them. Combining weapons and gear is great fun and building up your strength as you take power from your dead foes works a treat. On the verge of death? Get that kill in and you can be back in business but get it wrong and it's game over for you.
---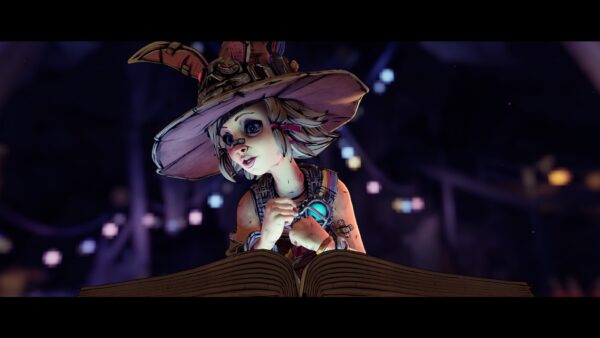 ---
Spellbound
Those familiar with the Borderlands series of games will be used to using grenades but here they have been replaced with magic spells that range from fire to thunder and when they hit it gives a great feeling to the player. You need to be aware that spell power depletes on use so be sparing and use it when the time is right. Alternatively you can keep wasting them as I did for about 2 hours and die a lot. One choice means that you progress and the other means you don't but both have their merits in terms of fun!
Superb Voice Acting, Great Music
The voice acting in TTW is both superb and hilarious. Tina will keep you on your toes and even take the mickey if you go badly wrong. Played by the amazing Ashly Burch once more, Tina is a wickedly funny lady, Will Arnett is the bad guy and Wanda Sykes delivers brutal put downs with her obsession about rules, rules, rules. Each character works well with another and you always feel like you are on a journey with each of them.
Contender for GOTY
2022 is going to see a lot of contenders for Game of the Year with the likes of Splatoon 3, Elden Ring and Horizon Dawn already high on the list and we are only in April. It says a lot about the quality of gaming right now and with Legend of Zelda: BOTW 2 now shunted to Spring 2023, there is a gap opening up and I think I have found the game to fill that void.
Witty, more guns and crossbows than you can ever imagine, a well set out story and stunning graphics all create what is simply a superb game. If you love the Borderlands games you will love this. If you haven't played them then you will still love this game.
Quite simply superb and will knock on the door for GOTY 2022.
Tiny Tina's Wonderlands Review – The LWOGaming Verdict
10/10
Do you agree with our Tiny Tina's Wonderlands review? Make sure to chime in and have your say